Silk Road lanterns light up British gardens for Lunar New Year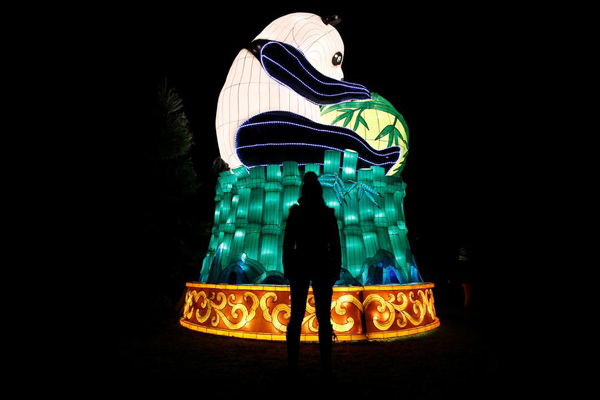 A light display is illuminated during the The Magical Lantern Festival marking the Chinese new year at Chiswick House in London, Britain January 18, 2017.   [Photo/Agencies]
LONDON - Hundreds of traditional Chinese lanterns lit up the sprawling gardens of London's Chiswick House to celebrate the upcoming Lunar New Year.
This week's Magical Lantern Festival focused on the Silk Road, a network of trade routes connecting China with the West, which expanded on Wednesday with the arrival of the first China-to-Britain freight train in London.
Around 1,500 lanterns replicated this journey along the ancient Silk Road, with illuminated models of Rome's Colosseum, the Egyptian pyramids and a Tang dynasty palace.
The decorations, using 60,000 light bulbs, were also seen in figures associated with the Middle East, such as camels, and the characters of Aladdin, Jasmine and the Genie from the Disney film "Aladdin".
The festival of lights and colour runs for 29 days, and incorporates both traditional lanterns and technology, such as virtual reality.
London's official Lunar New Year celebrations take place in Trafalgar Square on January 29, when tens of thousands of people are expected to fill the iconic landmark.
This year is the Lunar New Year of the Rooster, one of 12 animals in the Chinese zodiac.