Friend of S.Korea's Park appears at first day of trial over scandal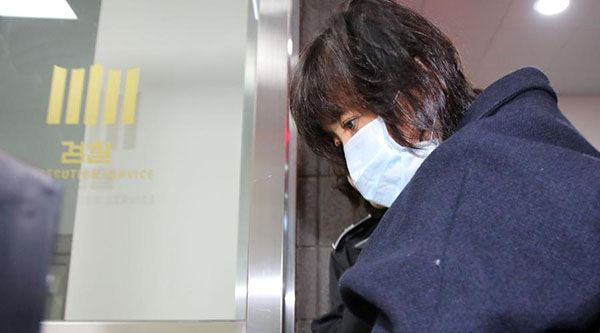 FILE PHOTO: Choi Soon-sil arrives for questioning at a prosecutor's office in Seoul, South Korea, November 1, 2016. [Photo by Kim Do-hoon/Yonhap via REUTERS]
SEOUL - Choi Soon-sil, a friend of South Korean President Park Geun-hye at the centre of a corruption scandal that led to an impeachment vote against Park in parliament, appeared in court on Monday for the first day of criminal trial for fraud and abuse of power.
Choi is charged with pressuring big businesses to pay money to foundations that backed Park's policy initiatives. Prosecutors have named Park as an accomplice, although she has immunity from prosecution while in office.
Park's powers have been suspended since a Dec. 9 parliament vote to impeach her, which gave the Constitutional Court up to 180 days to uphold or overturn the decision.
Choi said she did not want a jury trial, Yonhap news agency said. South Korean courts normally hold criminal trials before a panel of judges who deliver a verdict and sentence, while defendants in select cases are given the choice of a jury trial.