A bill to impeach South Korean President Park Geun-hye passed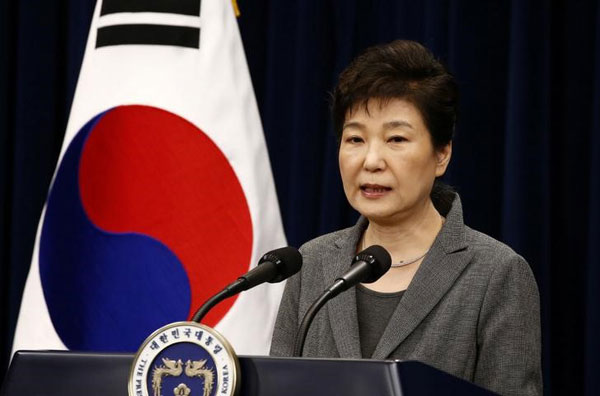 South Korean President Park Geun-Hye speaks during an address to the nation, at the presidential Blue House in Seoul, South Korea, November 29, 2016. [Photo/Agencies]
A bill to impeach South Korean President Park Geun-hye on Friday passed at the Parliament, winning two-thirds majority as 234 lawmakers voted in favor, 56 against and 2 abstained. Park's powers are suspended.
The Constitutional Court will decide whether to uphold the motion and remove Park from office or reject it and reinstate her.
The prime minister will be acting president until the court delivers a ruling.
South Korean lawmakers on Friday kicked off a historic vote on a bill to impeach embattled President Park Geun-hye over corruption scandal involving herself and her longtime confidante.
After a short speech by a legislator to explain the impeachment proposal, lawmakers moved to vote on the impeachment motion put forward by opposition and independent lawmakers last Saturday.