Embassy confirms one Chinese died in Pakistan air crash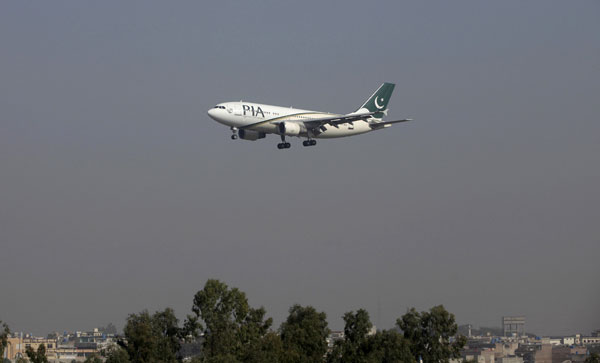 Pakistan International Airlines (PIA) passenger plane arrives at the Benazir International airport in Islamabad, Pakistan December 2, 2015. [Photo/Agencies]
The Chinese Embassy in Pakistan has confirmed the death of one Chinese citizen in the Wednesday crash of a plane in Pakistan.
Rescue teams have retrieved all 48 bodies from the wreckage of a Pakistan International Airlines jet, which crashed in the country's north mountainous area on Wednesday, Xinhua reported on early Thursday.
The embassy told China Daily late on Wednesday that the Chinese citizen was a male and was working for an Austrian company operating in Pakistan.
Currently, the embassy is contacting the family of the victim.