Lufthansa pilots' strike cancels nearly 900 flights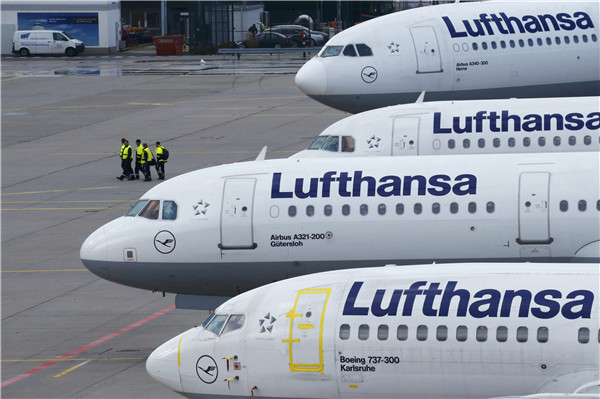 Planes stand on the tarmac during a pilots strike of German airline Lufthansa at Frankfurt airport, Germany, Nov 23, 2016. [Photo/Agencies] 
Germany's flagship carrier, Lufthansa, canceled nearly 900 flights on Wednesday because of a strike by pilots, causing travel disruption for tens of thousands of passengers in the latest escalation of a long-simmering pay dispute.
The stoppage, called by the pilots' union Cockpit, affected Lufthansa flights at airports across Germany.
Out of its roughly 3,000 scheduled flights, 876 were canceled due to the strike, "affecting some 100,000 passengers", the airline said.
"Lufthansa has taken note, with complete incomprehension, of the announcement that the Cockpit pilots' union will continue its strike on Thursday, even before its start on Wednesday," the company said in a statement.
It is the union's 14th strike since April 2014.
Cockpit had initially called for a 24-hour stoppage but said late Tuesday that the strike would continue into Thursday for both long- and short-haul flights leaving Germany.
Meanwhile, a separate walkout by cabin crews at Lufthansa's low-cost airline Eurowings led to the cancellation of more than 60 flights at airports in Hamburg and Duesseldorf on Tuesday.
The Lufthansa group's other airlines were not affected by the strike.
The industrial action was called by Germany's biggest services union, Verdi, in a row over pay and working conditions.
The striking Lufthansa pilots are demanding a pay raise of an average of 3.66 percent per year, retroactive for the past five years.
The union said pilots have endured a wage freeze over that time while Lufthansa has made billions in profits.
The company had offered a 2.5 percent wage increase.