China is focus of UK festival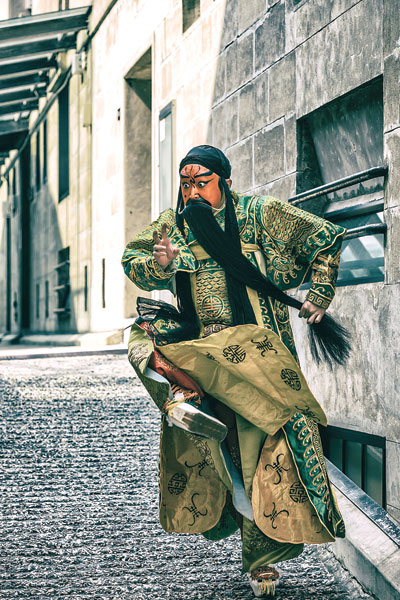 A performer in an opera costume. [Photo/China Daily]
Chinese art and culture will be under the spotlight at London's Southbank Centre next month with the launch of a new festival of events that will include music, film, dance, comedy, theater and literature.
Among the highlights of the China Changing festival will be an operatic adaptation of Hamlet, a master class by the Hong Kong Dance Company's top performers, and a film about the role of Chinese laborers during World War I.
Next month's events mark the start of a Chinese program that will begin in the middle of December and extend into 2018.
The launch on Friday will give audiences a taste of what will be available in the months to come and showcase the most current and innovative artists from China, as well as both established and up-and-coming British-based Chinese artists and those from Southeast Asia.
Jude Kelly, artistic director at the Southbank Centre, said: "In some ways, China is changing at a breakneck pace, and in others it feels timeless."
She said the China Changing festival will give audiences a chance to see "wonderful works and artists, some in the UK for the very first time, that give us deeper understanding of this vast and diverse country."
Zhang Jun, one of China's most popular opera stars, will perform a re-imagined telling of Shakespeare's Hamlet, drawing on the classical techniques of Chinese Kunqu Opera.
Project New Earth, presented by London-based British East Asian performance company Chinese Arts Space, tells the story of the World War I Chinese Labour Corps in two films and two live performances.
Dance fans will be treated to performances by senior members of the Hong Kong Dance Company who will share excerpts from The Legend of Mulan and L'Amour Immortel.
The festival highlights the strengthening of cultural ties between Britain and China following President Xi Jinping's visit to the UK last year in what was heralded as "a golden era of UK-China relations".
Some 500,000 pounds ($625,000) of UK government money is being contributed toward the financing of the festival.