LAPD keeps cool to Trump's deportation promise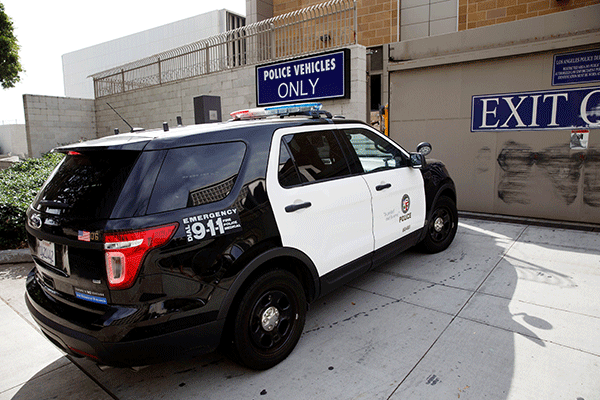 An LAPD police SUV arrives outside of the LAPD Metropolitan Detention Center in Los Angeles, California October 27, 2016. [Photo/Agencies]
Los Angeles - The Los Angeles Police Department (LAPD) announced that it would not help deport illegal immigrants despite President-elect Donald Trump's promise to deport millions of undocumented immigrants as soon as he took office next year.
LA Police Chief Charlie Beck reassured that the LAPD would not deviate from its long-term stand on immigration enforcement, according to Los Angeles Times Monday, the LAPD was mandated by a special order signed in 1979 not to take part in discovering and deporting illegal immigrants.
Many immigrants and their families fell in fear of deportation ever since Trump became President-elect early this month. Immigration experts said this was not a healthy phenomenon.
"We do not want the community to proceed in fear," Nasim Khansari, Project Director for Asian American Advancing Justice Los Angeles, said Tuesday, "We want the community to feel empowered. We hope there will not be psychological impacts on the community."
Trump, who made numerous promises to deport illegal immigrants in his presidential election campaigns, reassured his immigration policy during a 60 Minutes interview last week.
Trump told 60 Minutes interview host Lesley Stahl that he would start deporting 2 to 3 million illegal immigrants with criminal records once he took office next January.