David Shoemaker to step down after seven years as NBA China CEO
BEIJING AND NEW YORK – David Shoemaker will step down as the CEO of NBA China following the 2017-18 NBA season, it was announced today by NBA Commissioner Adam Silver.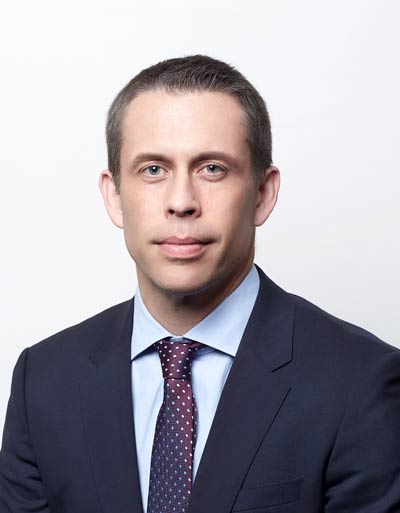 David Shoemaker
Shoemaker, 46, who has been in his current role since June 2011, will continue to lead NBA China through the season and will play an active role in the recruitment of his successor. He intends to return home with his wife and young children from Beijing to the United States.
"Under David's leadership, our game and business in China have seen unprecedented popularity and growth," said Silver. "We are grateful for David's contributions during his tenure as CEO and are fortunate that he'll be with us through the season to assist with the transition."
"I am very proud to see how much the NBA has grown in China over the last seven years," Shoemaker said. "From expanding the broadcast of our games to establishing elite NBA academies as well as landmark partnerships in both the private and public sectors – there is so much energy and momentum around the league's business and the game of basketball in China. It's been incredible to be part of it."
During Shoemaker's tenure, the NBA has become the most popular sports league in Greater China. He played a pivotal role in many league accomplishments, including the expanded partnerships with China Central Television (CCTV), Shanghai Media Group/BesTV, LeSports Hong Kong, Sina Weibo, and the five-year expansion of the Tencent partnership, which is the league's largest international digital partnership.
Additionally, he was instrumental in bringing the Chinese Ministry of Education on as a strategic partner to teach basketball to millions of schoolchildren, launching NBA Academies in China to develop top prospects, and creating and developing the world's first NBA Playzone, a basketball-themed entertainment center.
Shoemaker was also responsible for continuing to bring the live NBA experience to fans in China with the NBA China Games. During his tenure, the league played 13 sell-out games in Greater China, including the first-ever games in Shenzhen in 2015 and 2017.
Prior to joining the NBA, Shoemaker had more than 10 years of experience in the sports industry. Most recently, he served as President of the Women's Tennis Association (WTA), leading an unprecedented worldwide expansion of women's professional tennis. From 2007 to 2009, Shoemaker led the WTA's Asia-Pacific office in Beijing, where he helped drive the growth of women's tennis in the region and brought a major annual WTA event to Beijing.
A lawyer by training, Shoemaker spent seven years in New York City practicing law at Cravath, Swaine & Moore and Proskauer. He began his career in 1996 as law clerk to the Right Honorable Antonio Lamer, Chief Justice of Canada. In 2008, Shoemaker was named to the SportsBusiness Journal's Forty Under 40 list.