Parker to warm up in G-League before coming back to Spurs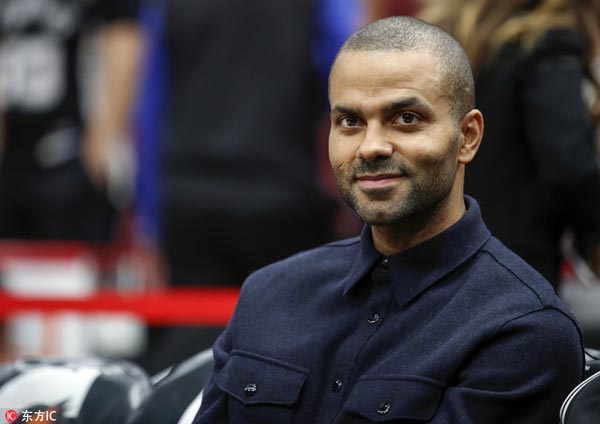 San Antonio Spurs guard Tony Parker smiles before an NBA basketball game against the Chicago Bulls, Oct 21, 2017, in Chicago. [Photo/IC]
WASHINGTON - San Antonio Spurs star Tony Parker will be having practice in the team's G League affiliate before going back to the NBA, the team said on Wednesday.
Parker, who hasn't played since a serious injury in his leg during last season's Western Conference semifinals, will practice with the Austin Spurs.
Doctors cleared Parker in September, but the Spurs take a cautious approach when bringing the player back from injury.
San Antonio coach Gregg Popovich said there's no need for him to come back in a hurry.
"He knows he's got to be prepared for it, be 100 percent before he can come back. It's not an injury where you can come back too soon," said Popovich.
When Parker does return, this will be his 17th NBA season.