Jeremy Lin to miss entire season due to right knee injury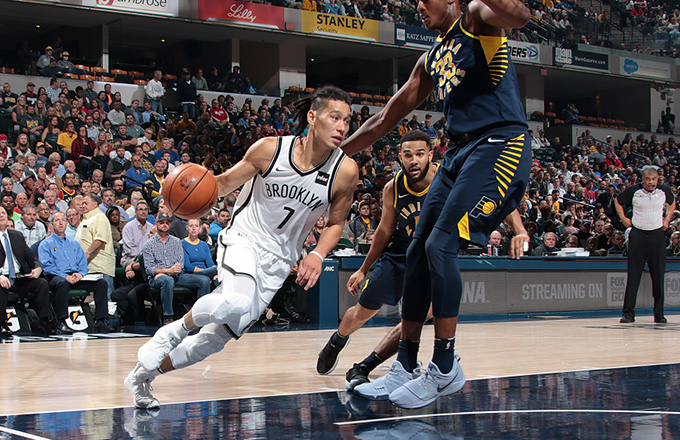 Jeremy Lin, No 7 of the Brooklyn Nets drives to the basket against the Indiana Pacers on October 18, 2017 at Bankers Life Fieldhouse in Indianapolis, Indiana. [Photo/VCG]
WASHINGTON - Brooklyn Nets guard Jeremy Lin will be missing the entire season because of a ruptured patella tendon of the right knee, the club confirmed on Thursday.
Lin was hurt in the fourth quarter of the Nets' 140-131 loss at Indiana in their opener when he landed awkwardly on a drive to the basket.
Lin held on to his knee at the moment and needed a few seconds to process what happened before yelling "I'm done, I'm done" to his coach and bursting into tears.
The former Harvard guard, who was hoping for a stronger second season with the Nets, was limited to just 36 games last season because of a left hamstring injury.
"Jeremy worked tremendously hard during the offseason and in training camp and was excited for the prospects of the team this season," general manager Sean Marks said Thursday in a statement.
"We feel awful that the injury will cost him the season, however our entire organization will be there to support Jeremy in every way possible throughout his recovery. Jeremy remains an important part of this team and will continue to contribute in a leadership role."
Lin scored 18 points before he was hurt while starting alongside point guard D'Angelo Russell in the opening game.
Coach Kenny Atkinson planned to start games with both players, then split the playing time, but now the coach will have to work out some back-up plans in the absence of Lin.