Amateur Liu makes history with Shuangshan victory on China LPGA Tour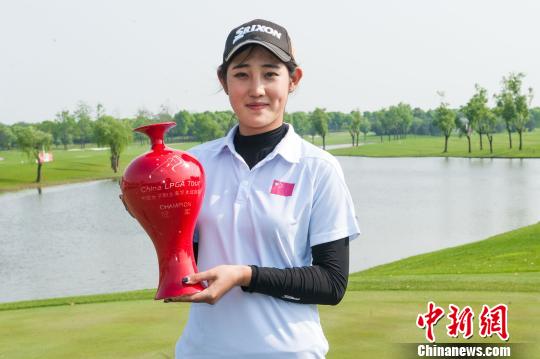 Liu Wenbo [Photo/Chinanews.com]
Liu Wenbo made history on Saturday when the 16-year-old Chinese amateur won the Zhangjiagang Shuangshan Challenge to become the youngest winner on the China LPGA Tour.
The Beijing teenager, who closed with a two-under-par 70 to finish on even-par 216, accomplished the feat in dramatic fashion in beating Thailand's Kanyalak Preedasuttijit (73) with a par on the first hole of a play-off at Shuangshan Golf Course.
"An unexpected win. My goal was to win this year, but I didn't think it would happen so quick, so fast. I am really happy now," she said.
Liu, age 16 years, two months and 11 days, became the fourth amateur to win on Tour. She bettered the previous record for youngest winner set by Wang Ziyi who captured the 2014 Xiamen Challenge at age 16 years, five months and two days.
China's Li Jiayun (71) was equal third, tied with Chen Yu-Ju (69) and Thailand's Saranporn Langkulgasettrin (71). Overnight co-leader Kuo Ai-chen (75) was equal sixth with Thai Parinda Phokan (74).