CBA Roundup: Beijing drop to 9th place after loss to Liaoning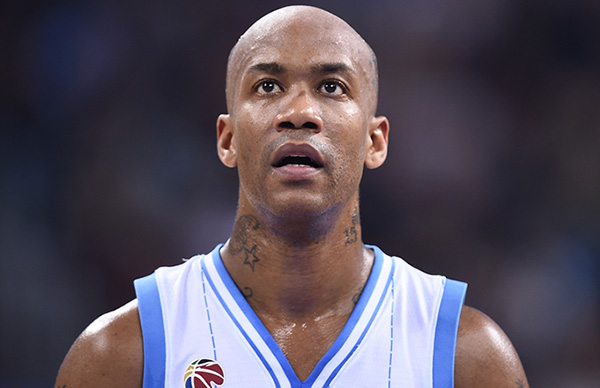 Stephon Marbury of Beijing reacts during CBA Round 35 against Liaoning on Feb 12, 2017. [Photo/VCG]
BEIJING - CBA powerhouse Beijing fell out of top eight ranking after losing to Liaoning 98-84 here on Sunday.
Beijing, led by former NBA All-Star Stephon Marbury, had won three CBA titles in the past five years.
The visiting team Liaoning started the game with 10-5, and finished the first quarter 31-25. The deficit had come to 12 points after Shavlik Randolph hit a three-pointer, but Beijing managed to cut it to eight by the half-time mark.
Beijing shooters missed too many shots in the third quarter, and their opponent took the chance to establish a 19-point lead. Beijing couldn't figure out a way to come back to the game, only to see Liaoning took home the victory with a 14-point advantage.
It was the second time for Liaoning to beat Beijing in this season. Beijing stayed on the ninth place on the CBA rankings after the loss, and Liaoning stood on the fourth.
Grant Jerrett led Beijing with 17 points, and Liaoning shooter Lester Hudson bagged a game-high 27 points.
CBA defending champion Sichuan overwhelmed Bayi 96-72, and took the eighth place.
In Sunday's other games, Shandong beat Fujian 124-113, Guangzhou edged Tongxi 109-102, Xinjiang tamed Qingdao 110-102, Shanghai defeated Tianjin 113-102, Jiangsu outscored Shanxi 100-95, Beikong beat Jilin 124-118, Guangdong crushed Zhejiang 108-93, and Guangsha overcame Shenzhen 97-90.