Zheng Zhi says Chinese league on early stage of development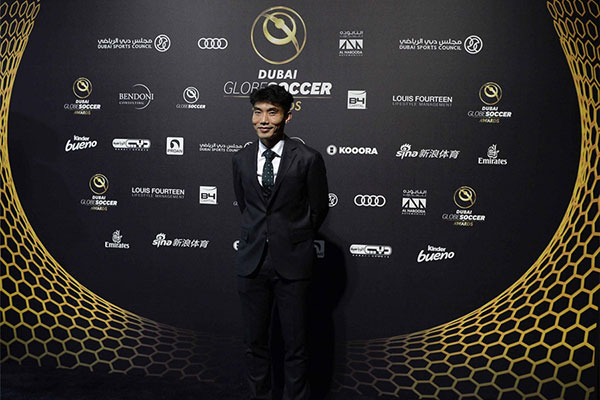 Chinese national team captain Zheng Zhi poses on the red carpet during the Dubai Football Gala & Globe Soccer Awards Ceremony in United Arab Emirates on Dec 27, 2016. [Photo/IC]
DUBAI - China's football league is still on the early stage of development, Chinese national player Zheng Zhi said late Tuesday here.
The Guangzhou Evergrande player was awarded the Best Chinese Player of the Year at the the annual Globe Soccer Award Gala.
Zheng, 36, said the strong investment and development of the Super League are on the right track.
"But for the national team to achieve notable results, it will take a gradual process," he said.
"You may be very unfamiliar to me, but I hope we can learn more about China's football. There are a lot of good players came to China's league, the Chinese League is also booming," he added.
On the national level, the captain of the national team said the improvement of the national teams is based on international results, "but the development of the league is also an integral part."
The Shenzhen-born player said to improve the level of youth football is fundamental to improve the international results of the national team.
"This may be a long process, But in the early stage, players and the clubs must take the growing pain."