Paying tribute to loss of athletes in major air crashes
Editor's note:
An aircraft carrying the Brazilian football team Chapecoense crashed in central Colombia on Tuesday. The team, the 21st biggest club in Brazil, was due to play in a final for the South American Cup in Medellin on Wednesday.
Let's take a closer look at some major air crashes that caused the injury or death of sports teams or athletes worldwide and pay tribute to them.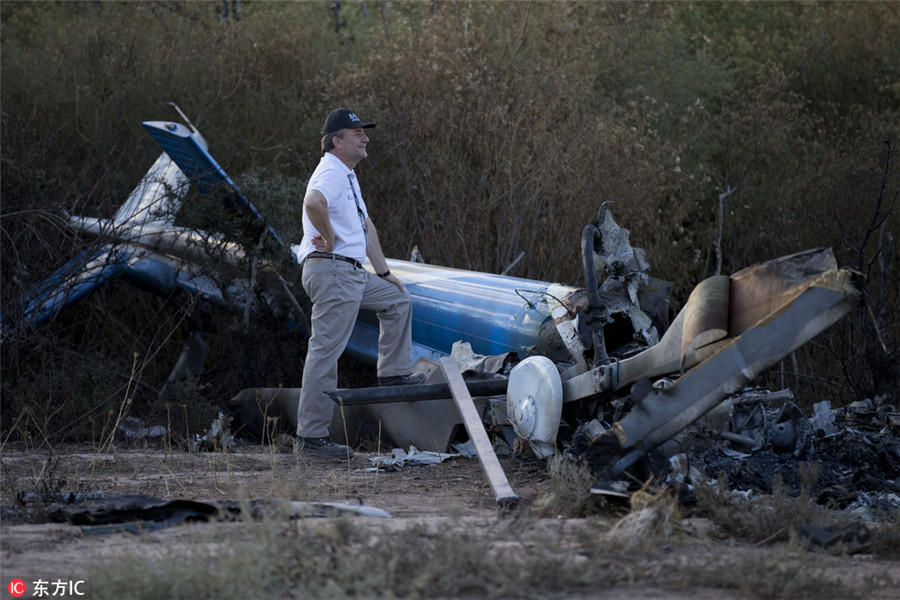 A civil aviation accident investigator stands at the wreckage site of one of the two helicopters that collided midair, near Villa Castelli, in Argentina's La Rioja province on March 10, 2015. Three French athletes, including Olympic swimming medalist Camille Muffat, Yachtswoman Florence Arthaud and Olympic boxer Alexis Vastine, were among the 10 killed in the accident. [Photo/IC]