Guizhou through a photographer's eye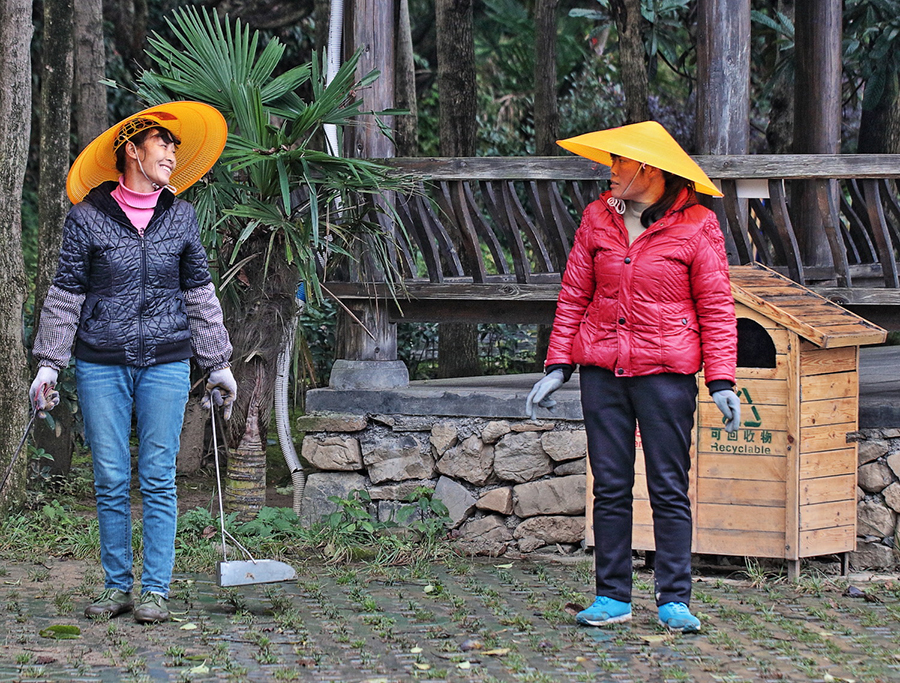 Happiness at work in rural Guizhou. [Photo by Bruce Connolly/chinadaily.com.cn]
Around Huamao modern greenhouses have appeared, providing efficient technology combining with the local clean air and water to produce quality vegetables. Such developments will hopefully boost local incomes while encouraging people to return to the valley from the cities. The greenhouses were visited by President Xi Jinping in June 2015 during his inspection of Huamao, a moment that put the village squarely on the map while stimulating its tourist numbers.
President Xi, although impressed with local success in reversing rural poverty, has stressed the need for sustainability in developing village tourism to prevent it from becoming saturated through overdevelopment. He stressed that while there is success today with creating home-stay holidays, for example, there must be long term planning to maintain the attractions of the area.
Rural Guizhou presents a journey along a road less travelled in today's modern China. The visitor is left with unforgettable memories stimulating a longing to return. Something I certainly plan to do, to photograph more of beautiful Guizhou.