Quality growth for more gains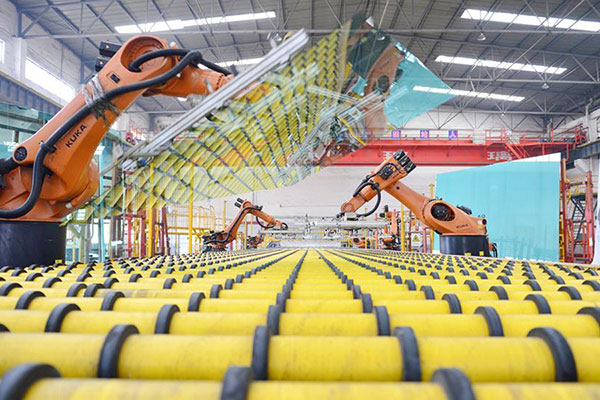 Photo taken on March 26, 2017 shows a glass production line of an enterprise in Shahe city, North China's Hebei province.[Photo/Xinhua]
Since the 18th National Congress of the Communist Party of China in 2012, the top leadership has abandoned the GDP-dominant performance approach to assessing how well local officials have been doing their jobs; instead, improvements in people's livelihoods, social progress and the state of the environment are taken as important indexes for how well they are serving the people.
This reflects the country's shift from development focused on quantity to development focused on quality. This does not mean the country does not care about economic growth, rather it means the country is making adjustments to its economic growth model to better meet the needs of the times and people's demands.
"It is not that China does not need economic growth, but that China is now focused more on economic quality, efficiency and dynamism to address its imbalanced and inadequate development," as the authorities have put it.
Development has long been viewed as an absolute principle in China. But such a principle has been partially interpreted by some as "GDP being an absolute principle". GDP growth is the direct data to measure a country's economic performance and wealth accumulation over a certain period, but it does not inevitably constitute the whole picture of the country's economic development, especially the quality of its economic growth. Such factors as the environmental costs and wealth distribution should also be taken into account to get a truer picture.
As China has become the world's second-largest economy, it is natural for it to shift to the pursuit of higher quality economic growth. Against the backdrop of China's booming new economy and its ever-growing middle-income population, there is a more urgent need for China to further raise its economic growth quality and address its imbalanced and inadequate development.
Not emphasizing the GDP growth target, along with its efforts to promote fairer distribution of income and pursue a better environment, means China is going all out to increase people's sense of gain.
--BEIJING NEWS