Different analysis methods cause of friction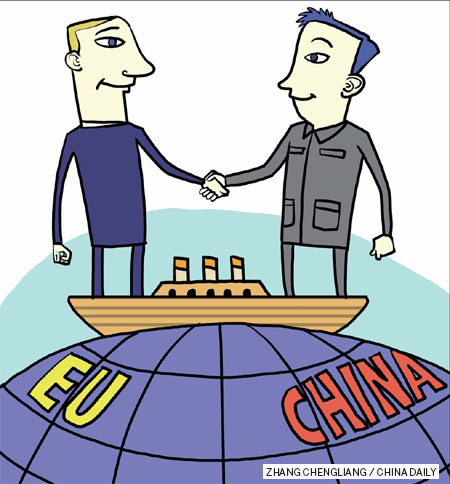 Recent trade frictions between China and Europe have highlighted their different approaches to addressing such issues, and in my view, this stems from the latter side's inability to properly analyze China's economy and assess China's demands.
In statistics, there two main methodologies used to analyze data: one is cross-sectional analysis, the other is time-series analysis. The two methods differ in that cross-sectional analysis compares the current value of a certain variable with the current status of the same variable in other countries. While time-series analysis focuses more on comparing the current value of a variable with the value of the same variable in the past.
In other words, cross-sectional analysis is a static comparison of how things are today, while time-series analysis reveals how things have changed over time.
When analyzing China's economy, a similar dilemma occurs: Western analysts tend to take a cross-sectional approach and compare China today with, say, Europe, as it is today. China appears late on many metrics of economic development, such as the openness of its market, the development of its financial system and so on. The result is that Western policymakers often push China to accelerate reforms and offer reciprocity.
However, Chinese analysts tend to be time-series analysts and compare China today with where China itself stood one or two decades ago. Clearly, when looking through the lens of time, China's development in many areas has no equivalent in history. More than 800 million people have been lifted out of poverty since the reform and opening-up policy was launched in 1978. People may argue over the exact figures, but not the fact that China has taken giant steps.
However, the two approaches lead to entirely different conclusions and totally different policy recommendations: Western analysts urge China to implement reforms and complain when this does not happen fast enough. Chinese analysts respond that China is already moving forward very quickly, indeed, faster than the West and that the gap is narrowing.
What is, then, the correct way to solve this dilemma?
The European Union is implementing new policies aimed at more carefully screening cross-border M&As carried out by non-EU investors. The policy aims at scrutinizing both targets and buyers.
On the target side, it will list a number of strategic industrial sectors and potential acquisition targets that will receive more severe scrutiny before being given the green light. On the acquirer side, more attention will be given to who the ultimate shareholders are. Should there be some foreign government involvement, the green light for the acquisition may be harder to come by.
There was no specific mention of China, since the policy is aimed at "any" acquisition by a foreign entity, but there is the worry that, given the large number of Chinese State-owned enterprises, the flow of M&As originating in China may encounter more resistance than before.
One of the main worries in European circles is that foreign companies may take advantage of the current economic crisis in Europe to sweep away all the best assets for a price that, while it looks reasonable today, may undervalue the future prospects of the target companies, especially under the new, stronger, foreign shareholder.
European politicians would be more relaxed about selling their companies if there was some assurance that the new owner, for example a Chinese company, were committed to bringing new capital into the company thus increasing the production level, creating new jobs for the local population and granting access to the Chinese market.
There is way to achieve that and it is a multi-step acquisition process.
In step one, a Chinese buyer would only acquire a minority stake, say 30 percent, of the target company. Over the following few years, the new owner should have evidence that the three objectives mentioned above have been actually met and only then, be allowed to increase its equity stake, little by little, to reach full ownership.
This would satisfy time-series and cross-sectional analysis at the same time: The European target gets some money now and the Chinese buyer gets ownership over time. Everyone should be happy.
The author is head of China Economic Policy Program and assistant professor of finance at Nottingham University Business School, China.