How China is changing in front of my eyes
Beijing. It is a hot July afternoon. I am in the heart of the city, in bustling Guomao, a district that is all dressed in glass. That's the place where one can feel the pulse of the city, hear its sounds which, for the most part, are cars honking, people talking on their phones, and yellow and orange bikes behind you beeping to let them pass.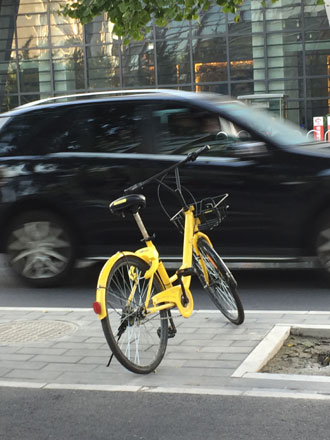 Bikes, the last year's novelty in China. I still remember the time when they started their "invasion" into Beijing. Suddenly, they were everywhere in the city, on the roads, and on the lanes, they were lying on the grass and behind the trees. People, still confused about the innovation, were uneasily scanning and unlocking. Bike-sharing was introduced several months ago, and now it seems like they have been on the streets forever. Even life in Beijing has been split into two parts – before and after bikes. And people have also been divided into two parts - yellow and orange. Or maybe they use both, or bikes of other companies and other colors, which are many: green, blue, golden… Bikes make people's life easier, as they help combat the problem of always clogged roads of Beijing. The bikes save me so much time on my way to work or studies when I get stuck in a traffic jam. I get out of the car, look for the nearest yellow bike, and escape the clogged traffic. In addition, it is a good way to exercise too. Sometimes, I take a bike ride only to feel the wind blowing in my face.
An afternoon in Qinghai province, in lovely Yushu, which belongs to Yushu-Tibetan autonomous prefecture. I just had my lunch with our group of students and teachers, and while waiting for the next trip to another scenic spot, I decided to stroll to the nearest market, to check what I could bring to my Beijing friends as souvenirs. When I reached the market, I suddenly realized that I had left my purse in the hotel. But I had my phone with me, so I asked if I can use WeChat to pay. Surprisingly, the answer was "yes", so I transferred my money to the vendor. "How advanced the society of China has become!"was my thought. Yushu is quite remote from the developed Chinese megacities. It is a quiet rural area with a population almost entirely made of Tibetans. Now, in China, it is very common not to carry cash but pay with electronic money almost everywhere you go. Several years ago, it was impossible to imagine that in China cashless lifestyle could once become a reality. It speeds up buying process, however, also makes us dependent on our phones, which is an irreversible trend in a fast developing technologically focused world.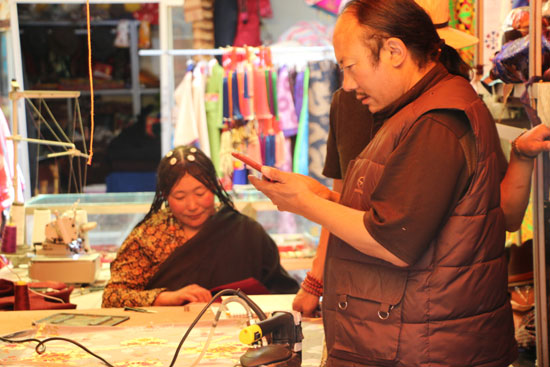 I am waiting for my train to Shanghai at the Beijing South Train Station. Not just any ordinary train, but the high-speed one. High-speed railway network in China is the longest in the world, and now, with the latest inventions, China also claims to have the fastest trains in the world too. It would take me five hours to get to Shanghai from Beijing, without worrying about going through customs, delayed flights and taxi fares to the airport. The high-speed trains go as far as Xinjiang and Shenzhen, aiming at connecting not only interstate cities but also the neighboring and remote countries with China.
Since I came to China in 2011, a lot of major changes have taken place. The country is growing at an enormously high speed, and you have to put up with the changes. It feels like China is emerging in front of your eyes, with the whole power and strength. And China doesn't seem to slowdown its pace. I do believe, we would witness more changes in the future which will impact not only Chinese society, but the whole world. Positively.