US navigation game not good for better relations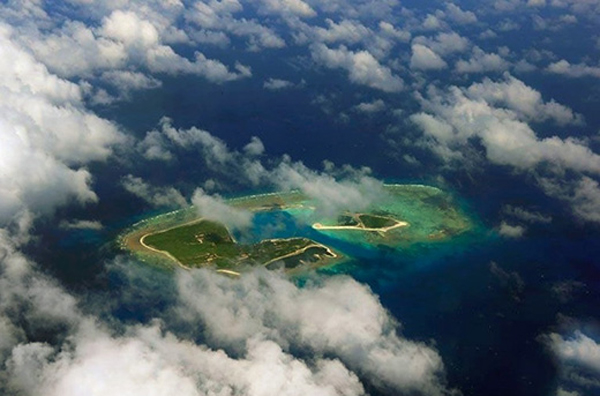 File photo of South China Sea. [Photo/Xinhua]
So, again, a US Navy warship conducted a "freedom of navigation operation" close to a Chinese reef in the South China Sea. Such navigation in itself is worth no fuss, even if it is a first since Donald Trump assumed the US presidency.
A real "freedom of navigation operation" may be harmless. But it will be hardly distinguishable from an innocent passage in the South China Sea. All because freedom of navigation has never been an issue in those waters.
Using such operation as an excuse appears particularly ridiculous as the once tense situation there has conspicuously defused because countries in the region have agreed to resolve their maritime disputes with China through dialogue.
Yet the United States needs to justify its military's presence there, both to continue dominating the crucial strategic waterways and to assure regional allies and partners of its support. No matter how useless it is, the US will have to sustain the ritual. And such voyages no longer raise eyebrows exactly because they are increasingly like a ceremonial, symbolic formality. In the words of Pentagon spokesman Jeff Davis, the US Navy operates in the region "on a daily basis", "in accordance with international law". If that is the case, there is even less to worry about.
But the problem is that the Pentagon even claimed the USS Dewey voyage was aimed at countering China's alleged efforts to limit the freedom of navigation.
Washington claims Beijing may use its defense facilities on its islands in the South China Sea to "limit movement". It is another matter that there is not even a hint of Beijing doing that.
Few details about the US vessel's voyage on Wednesday are available, except Western media reports citing anonymous US officials as saying it sailed within 12 nautical miles of China's Meiji Reef. Neither the People's Liberation Army Navy, nor the US Navy has confirmed that. The only thing we know for sure is nothing particular happened. Or there would not have been the current quiet.
Since there is a complete set of protocols in place for the two navies to handle encounters at sea, chances of unwanted conflicts may be slim. But that does not mean such seemingly routine operations will not cast a shadow over broader China-US relations.
Unless there is proof this specific voyage was truly separate from political deliberations, it certainly will have its consequences as an inopportune episode when Beijing and Washington vow to collaborate more closely. Which is not bad, though. It may be a useful reminder to those who are overly optimistic about the prospects of bilateral ties.