Q&A: Will China give expats longer residence permits?
Editor's note: During the two sessions, China Daily has collected questions foreign netizens care most about and solicited answers from experts, CPPCC National Committee members and NPC deputies.
Will China give expats who live and work in the country residence permits that last longer than a year?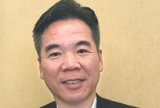 Zhu Zhiyuan, NPC deputy, head of the Shanghai branch of the Chinese Academy of Sciences and Party chief of ShanghaiTech University [Photo/China Daily]
I believe China will allow talented people from overseas to enjoy longer residency and easier access to the country on the premise of ensuring national security.
In the science and technology field that I work in, and especially in Shanghai, where I'm from, international talent cooperation and exchange is the norm. To truly put internationalization into practice, we need to make it easier for foreign talent to come and work in Shanghai, or anywhere else in the country for that matter.
A series of measures, including a 10-article immigration policy that streamlines the application process for senior foreign professionals, have been unveiled in Shanghai to attract more talent from overseas and build the city into a global technological innovation hub by 2030.
According to the 10-article policy implemented in December, expatriates working in the Shanghai Zhangjiang National Innovation Demonstration Zone or the China (Shanghai) Pilot Free Trade Zone can apply for permanent residency with a recommendation letter from the zones' administrative committees. They don't need to provide certificates from other departments anymore.
But I think there is still room for improvement. We have seen some of our foreign colleagues benefiting from the policy I mentioned, yet there are other experts from overseas who participate in other areas of China's development. Such policies should not be limited solely to those employed in the FTZ.
If such pioneering policies prove to work in Shanghai, they should be expanded nationwide.