Welcome civil rights guidance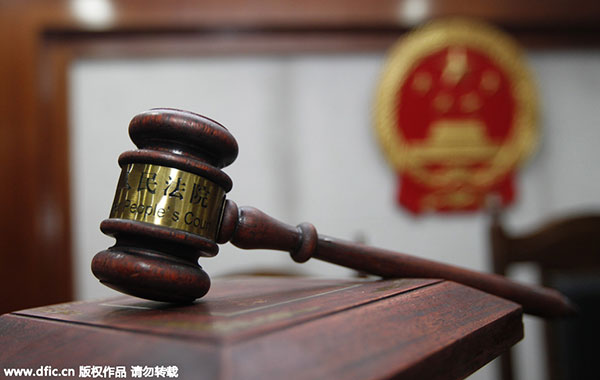 A gavel in a court. [Photo/IC]
A third draft of the general provisions of civil law was deliberated at the ongoing session of China's top legislature starting from Wednesday, marking a much-anticipated step toward laying down the principles of a civil code.
The general provisions, if enacted, represent greater protection of civil rights as they will better prevent administrative power from willfully encroaching on people's lawful rights and interests. As they will thus provide guidelines for the rulings in civil and commercial cases, the draft has drawn much attention from the public.
The General Principles of the Civil Law the country enacted 30 years ago established such modern civil law principles as "equality, equity, equal value exchange and honesty". But, although it was amended in 2009, many of its articles are now obsolete or inapplicable as a result of the country's rapid economic development and dramatic social changes.
The general provisions being drafted more explicitly define the relations between administrative power and the market, between the government and society, and between public and private interests. The enactment and ratification of the general provisions will offer a more systematic framework for protecting civil rights and considerably raise the status of civil rights in China.
Its enactment will mean that the focus for the construction of China's legal system has shifted from drawing up legislation to applying and interpreting the legislation.
Yet as well as specifying and protecting the legal rights of individuals and other civil entities in the enforcement of current laws and regulations, the general provisions will also act as guidelines for civil rights legislation in the future.
-PEOPLE'S DAILY