Virtual versus real economy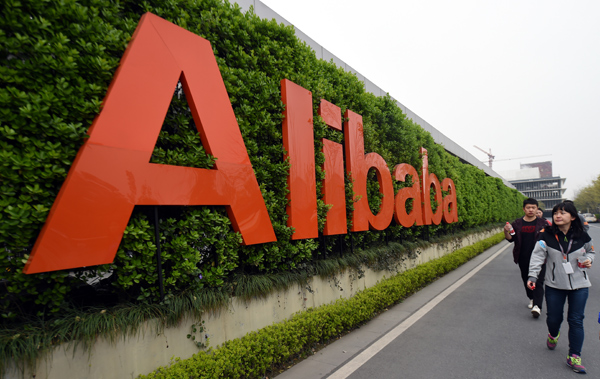 A view of Alibaba Group's headquarters in Hangzhou, East Chia's Zhejiang province, March 21, 2016. [Photo/Xinhua]
Alibaba Group's recently published "list of social responsibility" for 2016 has sparked discussions because of the huge amount of tax it paid. On a China Central Television program not long before Alibaba made its tax disclosure, some entrepreneurs criticized the virtual economy, saying the booming sector-along with the high entrepreneurial taxes and the realty bubble-is responsible for the current predicament of the Chinese economy. They said the development of internet enterprises like Alibaba has had a negative impact on the national economy.
Although some people try to pit the virtual economy against the real economy, there are virtually not many bases to categorize internet enterprises as part of the virtual economy. Internet is only a result of technological development and its emergence has catalyzed a series of new industries while offering people great convenience.
The internet has had a huge impact on the real economy and even helped eliminate the old economic pattern. But instead of rebuking the internet, entrepreneurs should have had foresight to follow the tide of the times.
There is no confrontation between the real and virtual economy, and the latter will not curb the manufacturing sector. Instead, it can help promote the latter's development.
Actually, the two can play an interactive and mutually promoting role. For example, Alibaba has invested more than 100 billion yuan ($14.45 billion) in traditional sectors and many of its investments have changed the operation models of these sectors from investment-driven to innovation-driven, a direction China's leadership has chosen for economic transformation.
The United States began reflecting on the problems caused by the virtual economy after the global financial crisis, and president-elect Donald Trump has vowed to bring more US manufacturing enterprises back to the US. Success in manufacturing to a large extent hinges on competition. But there is no possibility that such kind of competition will return to the pre-internet state. In the era of internet, enterprises can thrive in the market only if they can use the internet.
--Changjiang Daily