So-so ties with Trump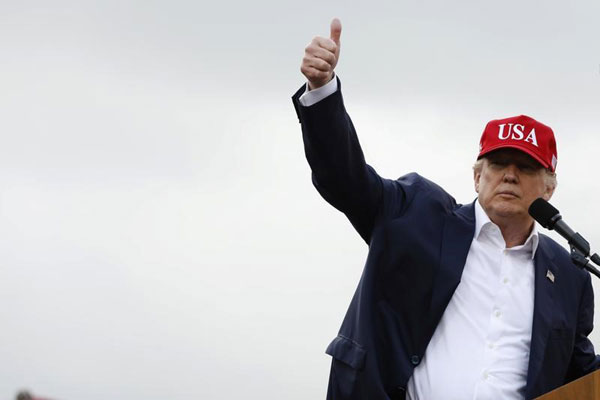 US President-elect Donald Trump gestures as he speaks during a USA Thank You Tour event in Mobile, Alabama, US, December 17, 2016. [Photo/Agencies]
The history of China's relations with the United States under different US presidents suggests they will be not too good, not too bad even after Donald Trump takes office.
However, considering Trump's non-traditional personality, China should be braced for various scenarios, even unexpected ones, while dealing with the US.
Despite his show of an isolationist inclination during his campaigning, such as his threat to withdraw troops from Japan and the Republic of Korea and dismantle NATO, Trump has so far displayed a hard-line ideological approach, as indicated by his nominations for military, diplomatic, domestic and environmental posts in his administration, which means the US under his leadership is likely to be unwilling to seek compromises.
At the same time, the Republican Party is in the majority in both Senate and House of Representatives and his possible chance to appoint several Supreme Court judges may also fuel policymaking obstinacy.
During his presidential campaign, Trump claimed he would list China as a currency manipulator once he assumes office, causing extensive worries about a possible trade war with China. Such worries are not unreasonable. Trump may increase the pressure on China in trade so as to gain economic benefits for the US.
There is also the possibility that Trump will impose pressure on China on the security front to gain more economic and trade benefits for Washington.
The most constructive decision Trump has so far made concerning Sino-US relations is his nomination of Terry Branstad, believed by some to be an "old friend of China", as US ambassador to China. However, the possibility cannot be ruled out that the nomination is a move to reward Branstad for the political support he and his son once extended to Trump.
Taking all this into account, Sino-US relations are expected to strike a new balance after a period of frictions.--Beijing News