How to break the oil spell over OPEC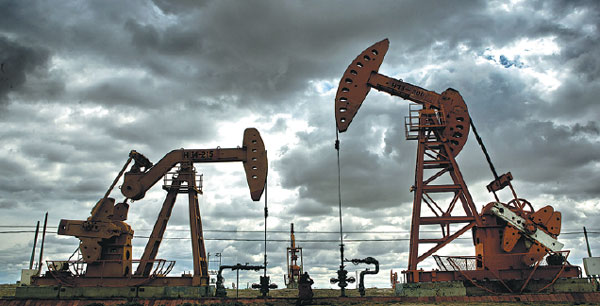 Pumps belonging to an oil company do their work in the Inner Mongolia autonomous region. [Liu Xuezhong/For China Daily]
One clear lesson for oil-exporting countries in recent years, and especially in 2016, is that they should adjust their public policies to promote innovation and diversify their economies. The agreement of the Organization of the Petroleum Exporting Countries in late November to cut production-the first in eight years-doesn't change this, regardless of the short-term increase in prices.
Oil revenues appear to have magically boosted oil-exporting countries' GDPs over the last quarter century, especially in the Gulf region. Today, many of these countries have bustling, cosmopolitan cities with dazzling skylines, world-class infrastructure, and higher-than-average living standards.
But the world in 2017 and beyond will be different. The downward pressure on oil prices reflects not just lower global energy demand, owing to slower economic growth; it also stems from technological changes in hydrocarbon production, the recent rise of renewable energy sources, and global commitments to fight climate change.
As a result, many oil-producing countries' sole growth engine-hydrocarbon revenues-is running in low gear, and could continue to do so for a long time, if not permanently. Yet as their recently agreed production cap suggests, oil-exporting economies remain overly dependent on it.
When oil prices stayed low during the 1980s and 1990s, oil-exporting countries' living standards and employment rates fell, while their public debts skyrocketed. Oil prices have again been low since 2014, with oil-exporting countries burning through financial reserves and some being forced to cut spending. This time, however, they have amassed ample financial reserves to weather a decline in oil prices. Yet they remain under oil's spell.
A recent book published by the International Monetary Fund, Breaking the Oil Spell: The Gulf Falcons' Path to Diversification (which I co-edited), sheds important light on how governments can reorient their countries' economies. The book distills insights from countries such as Brazil, the Republic of Korea, Malaysia and Singapore, where economic diversification has been successful.
These countries are not major oil exporters, but they provide powerful lessons nonetheless. In each country, economic diversification efforts have focused on high value-added industries that compete in international markets. These industries then generate productivity gains, producing a positive impact on other economic sectors. For example, in Malaysia, primary commodity exports, as a share of total exports, fell from about 80 percent to about 20 percent between 1980 and 2012, while electronics exports increased from less than 10 percent to more than 30 percent.