Charity is about the wood not just the trees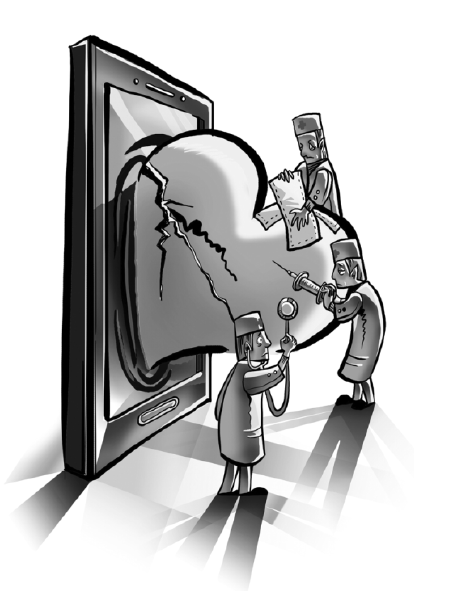 MA XUEJING/CHINA DAILY
Too much money can be trouble. Luo Er from Shenzhen, South China's Guangdong province, has realized this over the past few days.
On Monday, Luo posted an article online, saying that his 5-year-old daughter, Luo Yixiao, has been diagnosed with leukemia and fighting for her survival. Two days later a commercial company re-published the article on its official WeChat account, seeking help for the child and promising to donate 2 yuan ($0.29) to her "treatment fund" every time the article was reposted.
It was reposted half a million times, and the combined donation from readers and the company reached 2.67 million yuan.
And then the trouble started. Some people accused Luo and the company of unscrupulously linking donation with commerce. Some even claimed to have discovered the medical bills for his daughter's treatment, saying Luo's family had spent about 36,000 yuan, implying that it had concealed this information.
Luo and the company responded to public doubts and promised on Thursday afternoon to establish a fund with the donated money, saying even Luo Yixiao will have to apply to get the money for her treatment. Eventually, they said they would return all the money. Later, WeChat platform operator said it would help Luo refund the 2.67 million yuan donations to the donors' accounts in the platform within three days.
Of course, Luo is not without fault. He has the right to seek public help when he needs it, but he must have made all key information public so that the people would know who they are helping and what kind of situation the help-seeker is in. Luo and the company failed to do that. Instead, they only provided part of the information, which might have misled a number of people into believing he is on the brink of bankruptcy.
Luo does face economic difficulties because of the medical bills. But he is far from being bankrupt, and his situation is not as tragic as the article made it out to be.
Still, he should not be blamed for "co-working" with a commercial company. In the age of social media, speculation and exaggeration are in many cases the only way of attracting public attention.
Luo needed help, and if he had not approached the company, his daughter's plight might not have drawn so much public attention and he would not have got the donation he needed.
Some people blame the company for using a leukemia patient and the desperation of her family to gain popularity and thus make more profits. This reflects people's misunderstanding of charity. They believe those doing charity work should be like saints who never think about themselves.
Charity is good, but in order to encourage more people to donate and make sure the donated money is used to help those in need, we need professionals and trained people to run charity organizations. And these professionals and trained personnel deserve to be paid.
In Luo's case, the company did use the situation to extend its influence, but a girl fighting a deadly disease got the money needed for her treatment. That's a mutually beneficial outcome. The company deserves flak for its faults, but there is nothing wrong with the mode.
If charity work demanded 100 percent self-sacrifice, like some people believe, only angels or these people who don't need to earn any money would be able to do it. As a result, charity would wither, fewer people would donate, and those who need help would suffer.
We wish Luo Yixiao a stable recovery and we hope charity in China prospers so that more people in need get timely help.
The author is a writer with China Daily.