Posts in world bodies reflect rising stature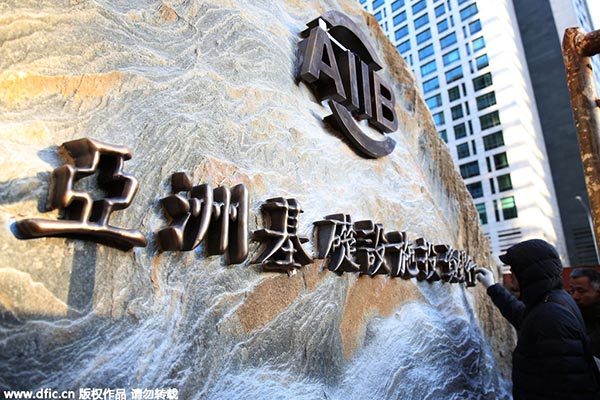 The possibility of a policy U-turn by Washington to embrace the China-led Asian Infrastructure Investment Bank following Donald Trump's win in the US presidential election is to be welcomed, since it would be in the interests of the United States and Asia at large.[Photo/IC]
China's Vice-Minister for Public Security Meng Hongwei was elected president of the International Criminal Police Organization earlier this month, becoming first the Chinese official to hold the post. Meng is one among the increasing number of Chinese officials holding offices in international agencies, such as Margaret Chan, director-general of World Health Organization.
China, as President Xi Jinping said in his New Year address, cannot be absent from international affairs, and the international community expects to know about Chinese plans and voices. From a participator in global governance to a staunch reformer, Beijing now has more than just intention to provide quality public goods.
On the material front, China has become a major economic engine contributing to about 30 percent of the global growth in the post-global financial crisis era. The United Nations, which wants to achieve the Sustainable Development Goals by 2030, should welcome Beijing's effort to invest in developing countries and exempt the least developed ones from repaying the interest-free debts due at the end of 2015.
China is also making preparations to establish an international development knowledge center to facilitate studies and exchanges among countries on development theories and practices suited to their national conditions, as well as an assistance fund for South-South cooperation.
The Silk Road Economic Belt and 21st Century Maritime Silk Road (or the Belt and Road Initiative), the Asian Infrastructure Investment Bank and the BRICS New Development Bank epitomize China's institutional efforts to improve global governance. The AIIB is bringing welcoming changes to the global financial order, as are the Belt and Road projects to improve regional connectivity and cooperative mechanisms. The BRICS New Development Bank, on the other hand, is already pressing ahead with five investment projects with a focus on clean energy and transportation.
By lifting more than 600 million people out of poverty and making notable progress in promoting fair education, public health and women's welfare, China has realized most of its Millennium Development Goals. Its success has not only improved the lives and livelihoods of the more than 1.3 billion Chinese people, but also served as an apt example of poverty alleviation for other countries.
The exemplary effects of China's development have gone beyond that. China's inclusive, cooperative and sustainable views on Asian security is a silver lining against the backdrop of rising anti-globalization sentiments and zero-sum mentality. And its increasing contribution to the fight against climate change and domestic corruption are in the interests of the entire international community.
Once stigmatized as a "free rider" of globalization, China has fulfilled most of its commitments to global governance and is working harder than ever to discharge its responsibilities as an emerging major power.
That more Chinese people take high positions in international agencies is evidence of Beijing's reputation as a leading reformer of the world order. Their participation in international affairs would in turn improve China's national image and agenda-setting capability, as well as help modernize its domestic governance.
The author is a professor of international relations at Renmin University of China.