Deputy governor of PBOC: RMB shows strength after concerns on fluctuations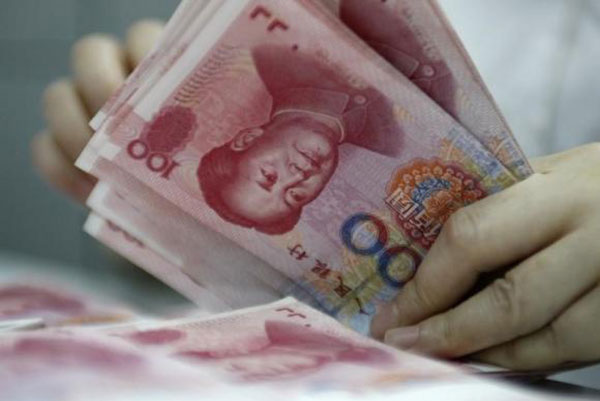 An employee counts yuan banknotes at a bank in Huaibei, Anhui province, June 22, 2010. [Photo/Agencies]
Recent fluctuations of the RMB's exchange rate have aroused concern lately. In an interview with Xinhua News Agency, Yi Gang, deputy governor of People's Bank of China, says that the renminbi is still demonstrating strength and stability in the global currency system.
Unlike the rise in value of the US dollar affected by domestic factors, Yi said that the yuan's recent weakening against the US dollar is influenced by external factors including the election of Donald Trump as US president, expectations of the US Federal Reserve increasing interest rates, uncertainty over Brexit and the free float of the Egyptian pound.
Yi said that from the statistical point of view the renminbi will remain a stable currency and has the potential to rise over the long term. The CFETS RMB Index has increased 10.9%, and the BIS Currency Basket RMB Index has expanded 11%, while the SDR Currency Basket RMB Index has gained 4.4% in the past five years. The renminbi has appreciated 28.3%, 33.4% and 11.9% respectively against the dollar over the past ten years as well.
Yi emphasized that the RMB exchange rate should be viewed against a basket of currencies rather than a single currency. In the background of trade globalization, referencing the yuan against a group of currencies can better reflect overall competitive ability of a nation's commodity and services, and the exchange rate can play a better role in adjusting imports and exports, investment and international balance.
Yi added that China is still the world's largest foreign exchange reserves holder despite the recent modest decline. Ranking number one with over 30 percent of the world's total, China's foreign reserve is 2.6 times that of Japan, the next largest holder and 5.7 times that of the third largest Saudi Arabia. China's current reserve holdings are still substantial, even after repaying all its foreign debts and covering six months' imports. The trade surplus of around $500 billion and foreign direct investment of $120 billion can also cover the domestic demand for foreign exchange.