E-retailers hurting Carrefour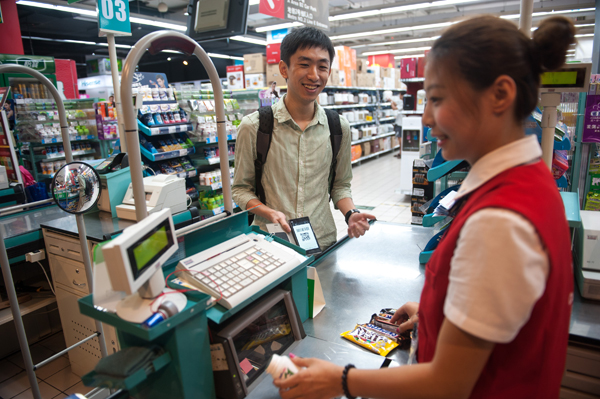 A Carrefour outlet in Shenzhen, Guangdong province.[Photo provided to China Daily]
Recently, Liaoning Chengda Co Ltd, a State-owned trade company in Northeast China's Liaoning province, announced it would sell its stake in six Carrefour stores, as five of them have reportedly been making a loss.
Carrefour is not the only foreign retailer suffering a shrinking presence in the Chinese mainland market. Such foreign retailers as Marks & Spencer and Parkson Retail Group have also continuously reduced the number of mainland stores they have. In this context, there has emerged the suggestion that the era of department stores is coming to an end on the mainland.
Undeniably, some of the troubles some foreign enterprises have met in China stem from problems such as lower administrative efficiency and corruption in certain areas. However, their lackluster performances in the mainland market are fundamentally due to their inability to compete with e-retailing. Every technological revolution is always accompanied by huge changes in the economic and social landscapes, as well as bringing sea changes in various sectors.
The new economy featuring the internet, the internet of things, big data, cloud computing, sensor technology and financial technology, is replacing the traditional economic model in various fields, as indicated by the disadvantages faced by the traditional taxi industry against the booming internet-based car-hailing services and the struggle of the traditional banking sector to compete with fintech companies.
It is an indisputable fact that some traditional sectors, such as retail, manufacturing and advertising, are undergoing a chilly winter in the face of the ever-fiercer competition created by new technologies and new industries.
The rise of e-commerce platforms such as Alibaba testifies that any enterprise that is quick to apply new technologies in an appealing way can gain a commercial advantage.
Unless they can adapt to the changing situations and successfully transform themselves, any enterprises, including those once-powerful foreign brands, may struggle to survive the challenges of today.--Beijing News