Curing hospitals of corruption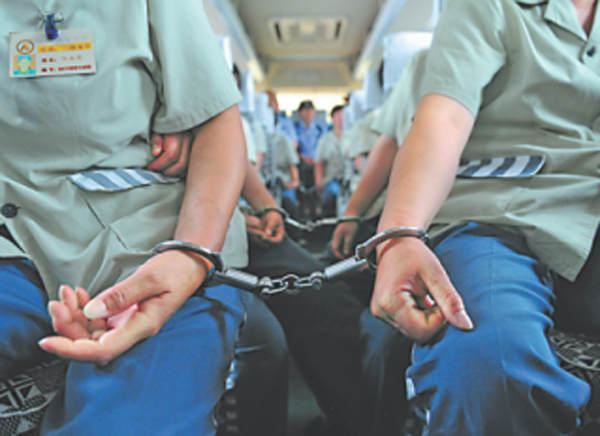 Criminal justice: Felons convicted of serious corruption would be prohibited from seeking shorter sentences, under a third reading of the draft amendment to the Criminal Law. The amendment aims to "safeguard judicial fairness".[Photo/China Daily]
A recent investigation found that some hospitals in Central China's Henan province acquired kickbacks of up to 30 percent when purchasing medical equipment.
This came after a previous report issued by Henan's health authorities revealed that 17,000 doctors throughout the province were punished in 2014 for their involvement in corruption cases related to medical equipment purchases in some hospitals.
With the adoption of the policy for hospitals to charge patients the purchase price of medicines and mandatory measures to reduce the drugs doctors prescribe patients, the number of corruption cases involving patients being overcharged and over-prescribed medicines has considerably decreased.
However, the overuse of medical equipment or making patients take unnecessary medical examinations have emerged as money-making replacements, with both being a kind of collusion between hospitals or doctors and medicines suppliers or their agents.
Given an obsession with making money may cause hospitals and doctors to forget their due professional ethics and ignore their inherent duty to "heal the wounded and rescue the dying", corruption in hospitals can have serious adverse consequences. And over-charging patients for medical treatments as well as drugs undermines people's trust in hospitals and doctors, and further aggravates the already strained doctor-patient relationship.
Corruption involving the purchase of medical equipment, or the purchase or over-prescribing of medicines by doctors underscores the need for the country to put in place a top-level institutional design to improve its bidding and procurement system for medical supplies to eradicate any loophole which may allow illegal gains to be made.
A fully transparent process should be established for the purchase of medical equipment and medicines and their use. The current monopoly of State-owned hospitals should be broken to promote the establishment of full-fledged competition in the healthcare market.--Beijing Youth Daily