Yuan just self-correcting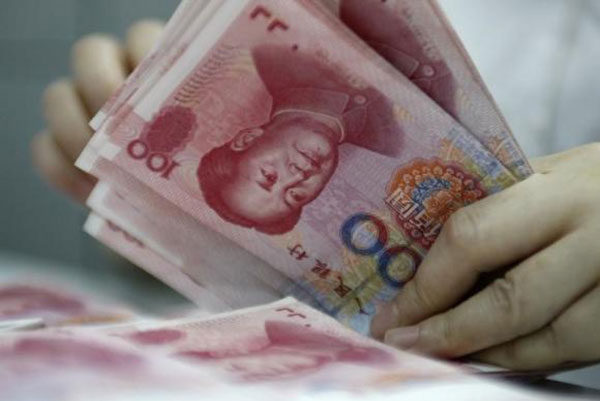 An employee counts yuan banknotes at a bank in Huaibei, Anhui province June 22, 2010.[Photo/Agencies]
The central parity rate of the yuan dropped 97 basis points to 6.8592 against the US dollar on Wednesday, the lowest since Aug 19, 2008.
Unlike in the past, in the latest round of yuan depreciation there has been no sign of China's central bank intervening to prop up the yuan.
Donald Trump's win in the US presidential election has been the direct cause of the recent weakness of the yuan. Like Britain's divorce from the European Union, it is a "black swan" event whose impact is yet to unfold. Trump becoming the next US president has increased the pressure on the yuan as a result of increased expectations that the US will raise its interest rates. The possible implementation of Trump's advocated fiscal expansionist measures as a way of stimulating the economy may also push the dollar to be stronger and thus increase depreciation pressures on the yuan.
Yet the latest round of yuan depreciations is in essence self-correction after its lopsided appreciation in the previous 10 years under the previous exchange rate system, which repressed the yuan's depreciation. Now the adoption of some exchange rate reform measures by the Chinese government has offered the yuan a channel for self-correction.
The continuous appreciation over the preceding 10 years means that there are market needs for the yuan to go in the opposite direction.
But there is no basis for drastic depreciation in the time ahead. China's huge economic aggregate and the relatively strong economic complementariness among its different regions can bolster China's general economic balance and stability and prevent its economy from suddenly running out of steam.
The booming internet-based new economy and the wide application of technologies have also left a bigger space for innovation to be a driving force of the economy, thus there is no real basis for a drastic depreciation of the yuan.
--BEIJING NEWS