The (r)evolution of an internet celebrity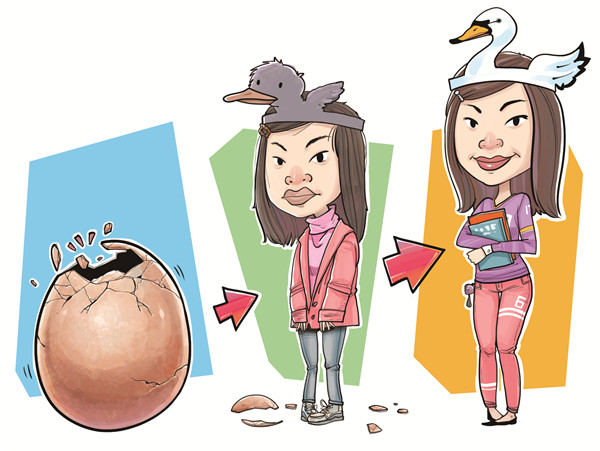 [Photo by Cai Meng/China Daily]
A young woman from China's hinterland, with few qualities believed necessary for success, claws her way to online respectability by following loads of chutzpah with growing sophistication.
During the latest US presidential election, most Chinese pundits followed the prognostication of mainstream American media and wrote off Donald Trump as an outlier with more entertainment value than a real chance of winning. A notable exception was Luo Yufeng, who did not belong to any think tank here in China or Stateside.
A month before the November election, she said, based on the Twitter accounts of Trump and Clinton that she followed, she sensed more support for Trump.
On the day of the election, she posted an article about a trailer driver she knew, which ended up explaining Trump's unexpected victory better than almost all Chinese-language analysis that surfaced in the immediate aftermath of the event.
The driver, which Luo claims to have known for several years, used to make a decent living by hauling big loads across the American continent. He could rake in considerable cash during the holiday seasons like Christmas because he was willing to work while others would take the time off for family gatherings. But, with the inflow of new immigrants, his pay flattened out and then started a long decline. Now he had to consider quitting the business.
He legally migrated to the United States a decade ago, and his livelihood, unlike that of most middle-class American families, was threatened by the wave of illegal immigrants under a Democratic administration.
Luo's article did not draw any conclusions. She just gave a vivid description of one person and his quandary.
Luo works in a New York beauty parlor, earning a living by clipping nails for customers. She is the furthest thing from a talking head in an ivory tower or power center. She is plugged in to the grassroots, at least the social segment that is her crowd in terms of linguistic preference and social background. Back home in China, her writing has gained a sizable following.
A following that used to mock her for her plain looks and ungainly behavior.