Singer launches charity project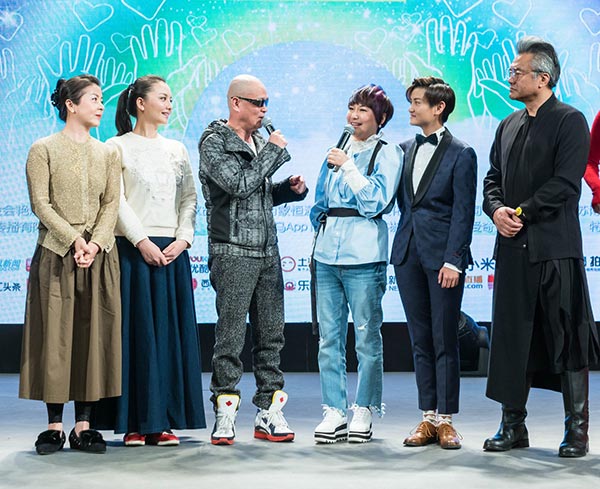 Chinese female singer Zhou Yanhong co-started a public-service music project to help left-behind children and impoverished college students. [Photo provided to China Daily]
Chinese singer Zhou Yanhong recently joined dozens of celebrities at Beijing's Shijia Primary School to unveil a charity project to help left-behind children and underprivileged college students.
The program aims to help the talented youth realize music dreams.
It's cofounded by the Yanhong Foundation, the Jiang Kun foundation and the school.
Zhou shared stories about her dedication to charity and how she invited other celebrities to join her. Several children with hearing impairments from Hebei province performed a dance. They're among the children Zhou has helped.
"What left-behind children need most are company and care. I hope our project will offer them moral support," Zhou says.
In mid-December, Zhou and celebrities, including singer Guo Feng, will travel to Shaanxi, Gansu and Sichuan provinces to donate tuition fees, living expenses and daily necessities, such as schoolbags and clothes, to children in need.