Playlist
Music
Let's rock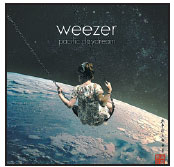 US band Weezer doesn't always get the credit it deserves as it makes everything look so easy. But on Pacific Daydream, the band's skills and ambitions lead to an impressive set of California-dreaming songs. The Beach Boys' influence is heavy in the QB Blitz, where Rivers Cuomo laments not being one of the cool kids, before getting caught in a sweet Pet Sounds moment in the bridge, as he reveals, "I'll be missing you like oxygen." Sweet Mary feels like a wrenching update of the Beach Boys' Don't Worry Baby, in what feels like a dream sequence breakdown of sunny harmonies where Cuomo reveals, "When I am all on my own, one foot is in the grave, my sweet Mary comes to help me to find my way."
Weezer also tests the concept's boundaries, giving the first single Feels Like Summer a dub-influenced hip-hop groove to ride, and making Happy Hour sound like the '80s R&B that Bruno Mars has mined. It all helps turn the new album into a well-crafted reality.
TV
Mindhunter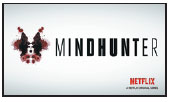 The new Netflix series Mindhunter comes from Gone Girl director David Fincher bringing you a gritty drama about FBI agents who study imprisoned serial killers to develop psychological profiles.
The series opens with Ford, a promising FBI agent specializing in hostage negotiation, being re-assigned to headquarters in Quantico as an instructor. He's struck by a fellow teacher's lecture on crimes without motive and digs further into this topic. He is partnered with Tench, who heads up the behavioral science department, and the pair hit the road.
Based in part on former FBI agent John Douglas and writer Mark Olshaker's 1996 nonfiction book, Mindhunter will likely please fans of Fincher and true crime. It's slow-burning, dark, dense, graphic and character-driven. Its shots are moody and well-composed.
Game
Life-and-death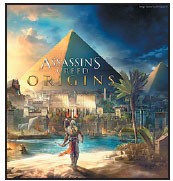 Ancient Egypt was a culture fascinated with death. Mummies, tombs and pyramids - citizens of that civilization focused their whole life on their inevitable demise. Despite the public's fascination with how ancient Egyptians met their end, few ever see how they lived. That's what makes Assassin's Creed: Origins intriguing. It tries to re-create an era of antiquity, with some artistic license.
Players take on the role of a Medjay named Bayek. The biggest change is the combat, which has more of a Dark Souls flair. Meanwhile, the bow and arrow become a staple. Tools such as sleeping darts and torches also prove invaluable in combat.
China Daily - Agencies
(China Daily 11/22/2017 page19)