Li Yundi joins a classical force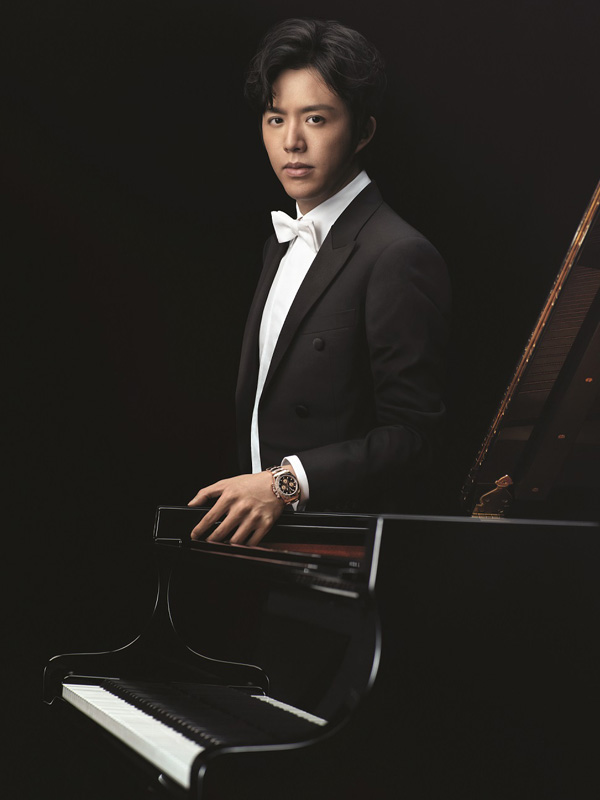 Chinese pianist Li Yundi will join the tour. [Photo provided to China Daily]
Chinese pianist teams up with German orchestra Staatskapelle Dresden to round off China tour. Chen Nan reports.
The Staatskapelle Dresden, one of the oldest orchestras in the world, is touring China through Sunday, performing in Shanghai, Beijing, Hangzhou in Zhejiang province and Wuhan in Hubei province.
Under the baton of conductor Alan Gilbert, the former music director of the New York Philharmonic, the orchestra will present Mozart's Piano Concerto No 23 in A Major, K488 and Richard Strauss' Symphonia Domestica, Op 53.
The orchestra was founded in 1548, and it has built a unique connection with Strauss and Mozart over its long history.
Strauss entrusted the orchestra with nine of his opera premieres, including Salome, Elektra and Der Rosenkavalier, says Jan Nast, general manager of the Staatskapelle Dresden.
"This is one of the reasons why we are bringing one of Strauss' great tone poems, Symphonia Domestica, to China. It's a piece that is not performed very often in China, but it is definitely a landmark work inspired by events in Strauss' own life," says Nast.
Chinese pianist Li Yundi will join the tour. In the late fall of 2005, he toured with the Staatskapelle Dresden in Germany and performed Liszt's Piano Concerto No 1.
"I am glad to be performing with the orchestra in my home country, and the piece, Mozart's Piano Concerto No 23 in A Major, K488, is one of my favorites," says Li, winner of the Warsaw Chopin Competition in 2000.
"This is the first time I'm working with Alan Gilbert, the great conductor, and I am looking forward to a spark of new inspiration in music."
According to Wu Jiatong, general manager of Wu Promotion, one of the first private touring companies and promoters in China, the orchestra made its debut show on the Chinese mainland in Beijing in 2000 and the company has been cooperating with the Staatskapelle Dresden since 2011.
The company also organized the first major tour of China by the world-famous Vienna Philharmonic Orchestra in October, which saw 10 concerts in five Chinese cities including Guangzhou, Shenzhen and Nanjing, and attracted audiences of more than 12,000.
"In the past, the Vienna Philharmonic only stopped in Beijing or Shanghai for two to three concerts during their Asia tour. But the ongoing tour means that China has become an important market for international classical music," Wu says.