China-Russia music festival to debut in May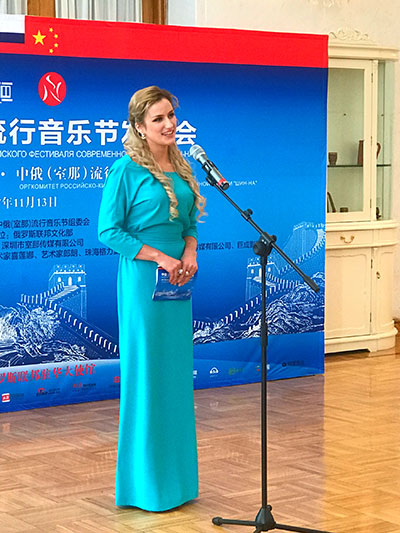 Anikieva Selena [Photo provided to China Daily]
The first China-Russia Music Festival will be held in Beijing in May, the festival's initiator, Russian actress Anikieva Selena, announced at the Russian embassy in Beijing on Monday.
More than 20 musicians from China, including pianist Lang Lang, singers Li Yuchun and Wang Feng, and rock bands such as Escape Plan will participate in the festival. Artists from Russia, such as pianist Rozum Yury, will also share the stage. In July, the second China-Russia Music Festival will be held in Russia with the same lineup.
The lineup of artists, from pop to classical music, is an attempt by the festival to get people from both countries, especially the younger generations together, Selena said.
The festival will also hold photo exhibitions, workshops and charity auctions.