Indian-born composer set to debut work in Beijing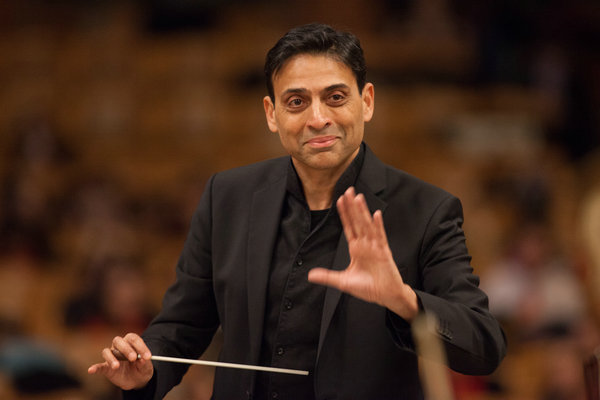 Vijay Upadhyaya will take the baton and lead the China National Symphony Orchestra Chorus to premiere his latest composition, Chang'an Men, in Beijing in November. [Photo provided to China Daily]
In August 2008, the Chinese opera Mulan made its debut at the Vienna State Opera House. The opera not only won praise from audiences in the Austrian capital but also witnessed the start of a friendship between Guan Xia, the composer of the opera, and Vijay Upadhyaya, who conducted the rehearsal of the Vienna Imperial Philharmonic Choir for the opera.
"I can still recall how Upadhyaya trained the chorus so efficiently and impressively," says Guan.
In 2009, Guan, the director of the China National Symphony Orchestra, invited Upadhyaya to be the conductor and composer for the Chinese National Orchestra and Chorus.
For the past eight years, Upadhyaya, who was born in Lucknow, the capital of the northern Indian state of Uttar Pradesh, and is now based in Vienna, spends about three months every year in Beijing, working with the orchestra and chorus.
On Nov 13, the China National Symphony Orchestra and Chorus will premiere Upadhyaya's composition Chang'an Men in Beijing.
On Dec 11, the work will be performed by the Vienna University Philharmonic at the Musikverein in Vienna.
Upadhyaya, who will take the baton at the two performances, says: "The work was commissioned at the end of last year by Guan Xia. And I wanted to give this work as a gift to my friends in the China National Symphony Orchestra and Chorus, who have been good to me. They are more than employers and colleagues."