Classical dancer set to don new garb with contemporary performance
Hua Xiaoyi, a long-haired beauty, has the image traditionally associated with a Chinese classical dancer. However, the 25-year-old Hua is going against her long career as a Chinese classical dancer and will stage her first contemporary dance work, titled Every Moment, in Beijing on Oct 31 and Nov 1 before heading to Shanghai on Nov 21 and 22.
Consisting of four sections, the dance work is choreographed by three artists, including Chinese choreographers Gao Chengming, Lou Menghan and British choreographer-dancer Akram Khan.
From different perspectives, the three choreographers explore the identities of women.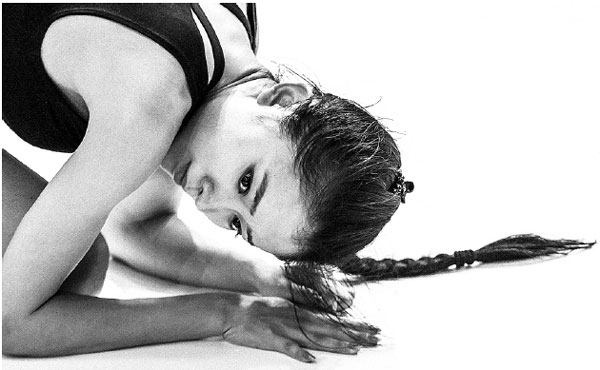 Hua Xiaoyi, a Chinese classical dancer, will stage her first contemporary dance work. Provided to China Daily
"In my past works, I have portrayed different female roles. But with this work, I want to be myself," says Hua. "Every Moment displays some significant moments from my life, which are subtle but powerful to me. I hope that the audiences will look back at their own special moments after watching this work."
In 2013, as the top student in her class, Hua went to study at the Purchase College in New York as an exchange student for three months, where she received training in contemporary dance and ballet.
Besides training, Hua also watched a variety of performances in New York.
One of the shows, Desh, by Akram Khan, changed her view about dancing.
Recalling the performance, Hua says: "In one and a half hours, he displays himself through rich dancing vocabularies, which are independent and interesting. I want to dance like him.
"For the first time, I start thinking about talking about myself through dancing."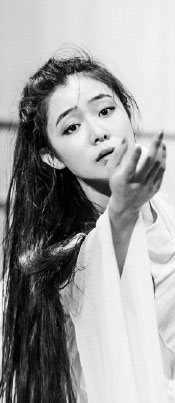 About a year ago, she initiated her idea of Every Moment, which was supported by Xu Rui, the vice president of Beijing Dance Academy.
As the director of the dance work, Xu helped Hua to contact Khan, inviting him to choreograph for Hua.
Hua flew to Moscow in July to meet Khan, when he performed his piece, Until the Lions there.
"I was thrilled that he agreed to choreograph for me after watching the videos of my dancing," says Hua, who traveled to London to meet Khan again to do a rehearsal.
Born in Dalian, in Liaoning province, Hua was introduced to Chinese classical dance by her parents, both dance lovers.
In 2004, she came to Beijing to study at the affiliated school of the Beijing Dance Academy and later study Chinese classical dance at the Beijing Dance Academy.
She is a two-time winner of the Tao Li Cup, the top dance honor for young Chinese professional dancers, in 2009 and 2012.
Now, Hua is a member of the dance troupe of the Beijing Dance Academy.
"It's not easy to change my dance language from Chinese classical dance to contemporary dance. I don't want to give up my past experience with Chinese classical dance. I want to combine these two forms of dancing," says Hua.
chennan@chinadaily.com.cn
(China Daily 10/28/2017 page19)