Theaters in Wuzhen: Stages for the world's players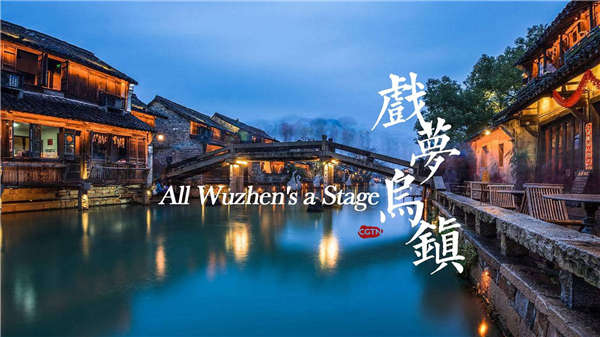 [Photo/CGTN]
For many first-time visitors to Wuzhen, walking in the ancient town is like walking in a dream.
With lanes of ancient cottages covered in grey and white, and rivers winding along, Wuzhen seems to be a natural setting for theaters. With the fifth Wuzhen Theater Festival in full swing, the water town is indeed turned into a real stage, for theater enthusiasts as well as actors.
The small town located in East China's Zhejiang province was brought into fame firstly by Huang Lei, who helped to found the theater festival after directing and starring in a 2002 TV series Time Goes By. In the following years, he visited the town frequently, until he hit upon the idea that he could start a theater festival.
He invited another three co-founders, well-known directors Stan Lai and Meng Jinghui as well as landscape designer Chen Xianghong. Five years on, the 1,300-year township is turned into a modern stage in every October.