Comfort Zone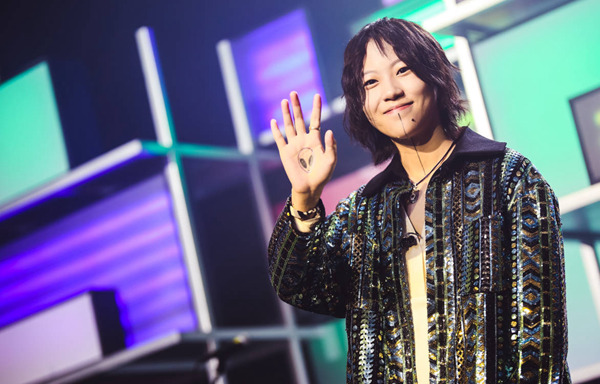 Singer-songwriter Dou Jingtong. Photo Provided To China Daily
Singer-songwriter Dou Jingtong talks about her latest album and music that runs deep in her family. Chen Nan reports.
Dou Jingtong wears her hair down. Her slim figure barely fills out an oversized jacket. As the lights dim on a recent evening, she edges toward the microphone and slowly begins to sing. Dou's voice fills the air, mesmerizing her audience. She is in her element.
Eighteen months after releasing her debut album, Stone Cafe, the singer-songwriter is rolling out her second one, Kids Only.
"I finished more than half of the songs of the second album when I released the first album. I am really excited about this one and I cannot wait to release it," Dou says to her fans, before she performs five new songs at a live-house venue in Beijing.
At 20, Dou has lived most of her life so far under media spotlight.
The daughter of pop diva Faye Wong and rock veteran Dou Wei, she is familiar with the questions posed to her and she is not too bothered about them.
Her mother, a Beijing-born singer who rose to fame after moving to Hong Kong in the late 1980s, is one of the country's best-selling female artists. Her father, the former lead vocalist of Beijing rock band Black Panther, is considered to be a musical genius by Chinese rock fans. The couple divorced in 1999 and both later moved away from the public life.
Dou Jingtong's grandparents and aunt, singer Dou Ying, also showed up for her recent performance. Dou Ying's husband, keyboardist and bassist Bei Bei, plays in Dou Jingtong's band.