Young dancers to shine with new works in winter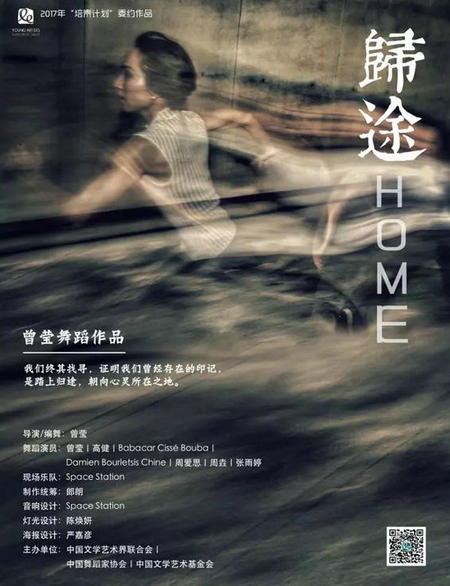 One of the 14 original dances, Home, will be featured at the National Centre in Beijing for the Performing Arts on Nov 29, 2017. [Photo provided to chinadaily.com.cn] 
As the National Young Dancers Development enters its fourth year, 14 original dances from young Chinese artists will be staged in Beijing from Nov 28 to Jan 25, 2018.
About 30 artists will participate in the performance. Two exhibitions on Chinese dancers and an eight-day international dance camp will be held during the period.
This year, the new works will continue to be an infusion of traditional Chinese culture and the Western culture.
Two dances are inspired by customs of Tujia people in Hubei province and cultural ancient statues. Young choreographers try to use dances to explore the relations between the individual and the community, or to show their personal feelings in an emotional attachment.
National Young Dancers Development was jointly sponsored by the China Federation of Literary and Art Circles and Chinese Dancers Association.
It was proposed by the Association in 2014 and aims to lend special support to innovative and talented young dancers. Through establishing platforms, promoting original works and providing opportunities for international communication, the plan is set to give young dancers complete guidance and cultivation.
The Association expects the plan to attract more young dancers to be involved and create a series of high-quality dances, becoming a leading program to increase the talent of China's dance circle.