Chinese musical 'Our Love Story' to be staged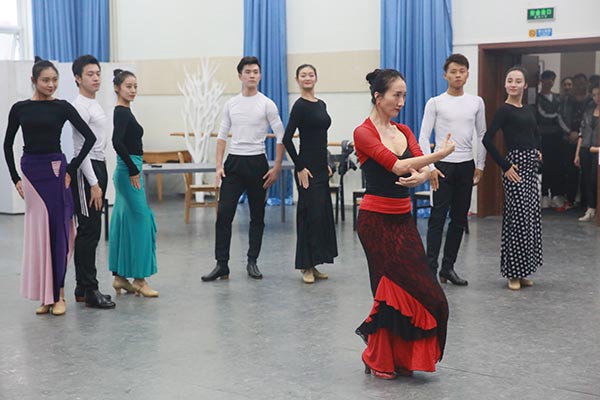 Dancers rehearse for Our Love Story. [Photo provided to China Daily]
Musical Our Love Story, a production by the China Oriental Performing Arts Group, will be staged in Beijing's Tianqiao Performing Arts Center on Oct 11 and 12.
The musical is about two young lovers — a painter who seeks inspiration and an actress who looks for an opportunity to perform onstage. It features more than 40 songs, both original and adaptations of Western classics, as well as a variety of dances, such as flamenco and tap dancing.
Director Zhou Liya says that the musical adapted some well-known songs from Western musical and opera productions, such as the French musical Notre-Dame de Paris.
The show — the first musical foray for the company — took almost a year to prepare, according to Song Guanlin, the general manager of the China Oriental Performing Arts Group.
"We trained our dancers to be singers and turned our singers into dancers, which was very challenging," says Song.
If you go
7:30 pm, Oct 11 and 12. Tianqiao Performing Arts Center, 9 Tianqiao Nandajie, Xicheng district, Beijing. 400-635-3355.