English opera adaptation of Chinese classic being staged in 3 cities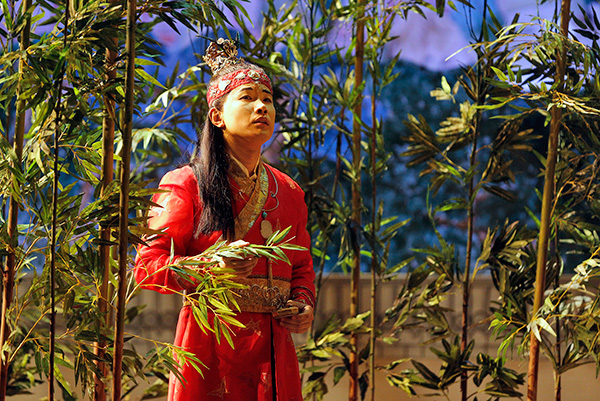 Chinese tenor Shi Yijie will play the role of Jia Baoyu. [Photo by Jiang Dong/China Daily]
The English opera adaptation of the Chinese classic novel Dream of the Red Chamber has kicked off its tour of three Chinese cities, Beijing, Changsha and Wuhan, with six performances between Sept 8 and 23.
After the performance on Sept 9, a special contribution award ceremony for China-US cultural exchange was held by the mayor of San Francisco, Edwin Lee, in Beijing.
At the ceremony, Lee recognized two significant contributors, Peter Liu, the founder and chairman of WI Harper Group, a cross-border venture capital firm, and He Chenguang, the vice-president of the China-Cuba Friendship Association, for bringing the opera Dream of the Red Chamber to China.
The Dream of the Red Chamber, written by Cao Xueqin during the Qing Dynasty (1644-1911), is considered one of China's greatest classical novels, and its latest rendition is set to thrill opera lovers in the country.
The San Francisco Opera held the world premiere of its operatic production based on the novel in September 2016.