Playing wise women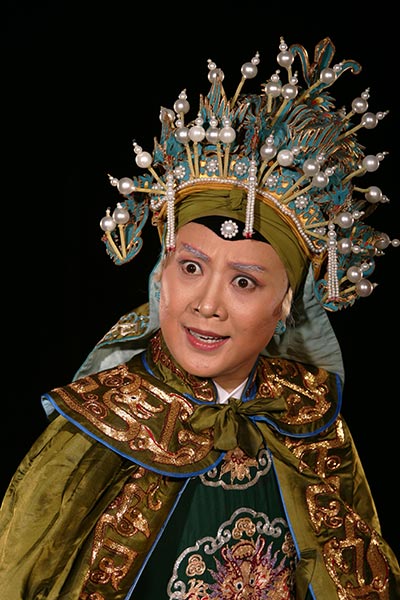 [Photo provided to China Daily]
A group of Swedish students came to the National Academy of Chinese Theater of Arts in Beijing to study Peking Opera in 1987.
Some of them learned the techniques of playing lao dan, or older female roles in the Chinese art form. Yuan Huiqin was one of the Chinese students in the same course.
As one of the top students in her class, Yuan was chosen to demonstrate the singing and physical movements of lao dan roles to her Swedish classmates.
"The roles are usually performed in a rich and low-pitched voice. The roles mostly show female warriors and mothers with authority so they look serious and respectful," says Yuan, who is one of the most famous lao dan actresses in the country and one of the winners of the Plum Blossom Prize, the highest theater award in China.
"I recall a beautiful female Swedish student not being able to play the role initially. We spent a lot of time explaining to her what it is about and also helped her understand Peking Opera better."
In July, when Yuan was invited by the Ministry of Culture to launch a lecture tour to introduce Peking Opera overseas, she initiated the idea of visiting Sweden.
"It's been 30 years since I spent three months with the Swedish students (in Beijing)," the 51-year-old says, adding that they were eager to learn Peking Opera even back then.
"I believe that there are many around the world who still don't know much about Peking Opera. So, I want to bring it to them and let them appreciate the beauty of the ancient art form."