China youth music contest winners begin tour of Germany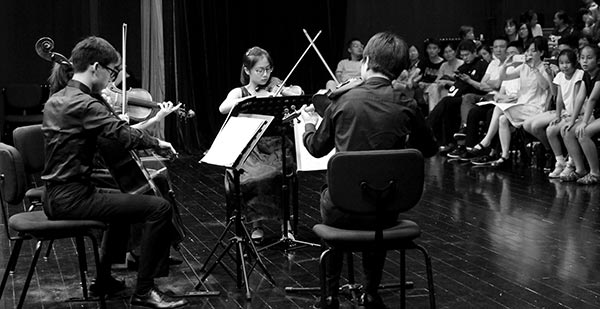 [Photo provided to China Daily]
Eight winners of 2017 China Youth Music Competition will start a week-long training and performance tour of Germany on September 2.
They will join the winners of the Jugend musiziert, the most well-known music competition for youth in Germany, to take part in four days of master classes in Bonn.
Then the young musicians from both countries will attend three concerts, one at the China Embassy in Bonn, the second at Beethoven House, Bonn, and one at the city hall of Bad Honnef.
The Chinese students will also perform at the opening night of Festival Alte Musik Knechtsteden on September 10.
The China Youth Music Competition started in 2016, inspired by German's Jugend musiziert, a nationwide competition for youth.
It aims to promote amateur music education, so applicants should not be in full-time music training institutes or professional practice.
The China edition of the contest required applicants not to be older than 23.
Last year, the first edition of the contest ran in Beijing and Shanghai.
But this year, more than 1,100 students competed in 8 cities.
And 410 came to Beijing for the final in July.
In October, the winners of this year's Jugend musiziert will visit Beijing.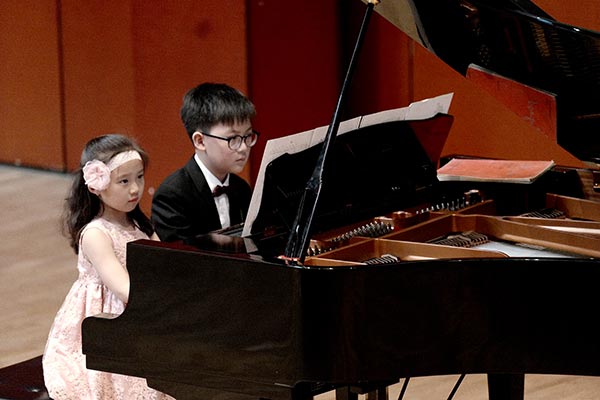 Children play the piano during the competition. [Photo provided to China Daily]