Realizing the dream of the red chamber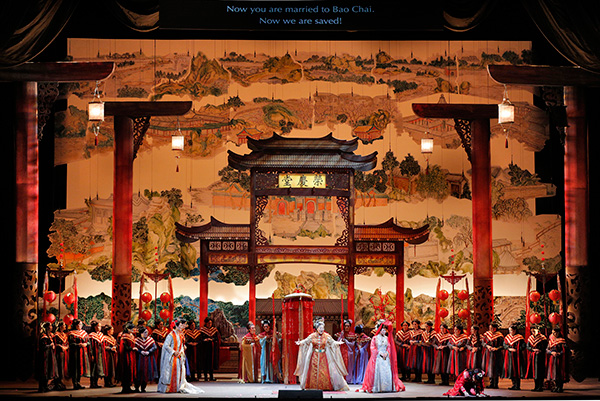 The opera The Dream of the Red Chamber will tour Beijing, Changsha and Wuhan in September. It premiered in the United States last year. [Photo provided to China Daily]
Novel The Dream of the Red Chamber, written by Cao Xueqin during the Qing Dynasty (1644-1911), is considered one of China's greatest classical novels, and its latest rendition is set to thrill opera lovers in the country.
The San Francisco Opera rolled out the world premiere of its operatic production based on the novel in September.
A year later, the production is scheduled to tour three Chinese cities-Beijing, Hunan province's capital Changsha and Hubei province's capital Wuhan-to present six performances between Sept 8 and 23.
The Dream of the Red Chamber chronicles the downfall of the wealthy and influential Jia family during the imperial era, against the backdrop of the country's social and political upheavals.
Apart from its intricate portrayals of hundreds of characters and settings, it also offers a look at China in the philosophical context of Buddhism, Confucianism and Taoism.