Reflections on life set to music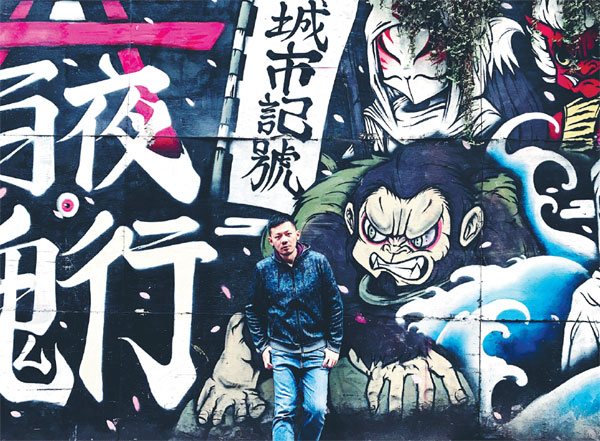 Ke Da-wei says that communicating with the singers he writes songs for is a vital part of his songwriting process. Provided to China Daily
Although Ke Da-wei has written the lyrics for over 400 songs, he still has plenty of things to say
As a teenager, Ke Da-wei was a big fan of pop music and whenever he bought a new CD he would avidly read the booklet inside the CD case.
"I liked reading the lyrics and the pages of credits while listening to the songs. It seemed for me that the music alone was not enough and I wanted to know more about who was behind the album," recalls Ke.
The award-winning songwriter never imagined in those days that his own name would one day be printed on the booklets inside CD cases, as his childhood dream was to become a Chinese language teacher.
However, after graduating from National Chengchi University with a major in TV broadcasting and communication, the songwriter, who was born and grew up in Taipei, went to work for the label Rock Records where he was inspired to write by the veteran songwriter and producer Jonathan Lee. He later worked at Warner Music Taiwan and and Asiamuse Music Taiwan before becoming an independent songwriter in 2013.
Centrifugal force
His first song called He Was Right was performed by Taiwan singer-actress Rene Liu 1998. Since then, Ke has written the lyrics for about 400 songs, which have been performed by popular singers from Hong Kong, Taiwan and the mainland.
He says that communicating with the singers he writes songs for is a vital part of his songwriting process.
"But even though writing lyrics for other singers is more like a service I offer them, I still keep the space to tell my own stories," he says.
Ke wrote the title song for Taiwan singer Faith Yang's 2016 album Centrifugal Force, which he recalls as a "private" and "emotional" process.
Centrifugal force was employed as a metaphor by Ke to describe the relationship between lovers, who are on the verge of breaking up but still find it hard to let each other go.
"I like using such metaphors to tell stories that are subtle but which powerfully touch the heart," he says.
"It's like acting different roles. Before writing lyrics, I usually picture myself in different roles in my head. I will think of the role for 24 hours to find the most appropriate way to portray it," Ke adds.