Taking the baton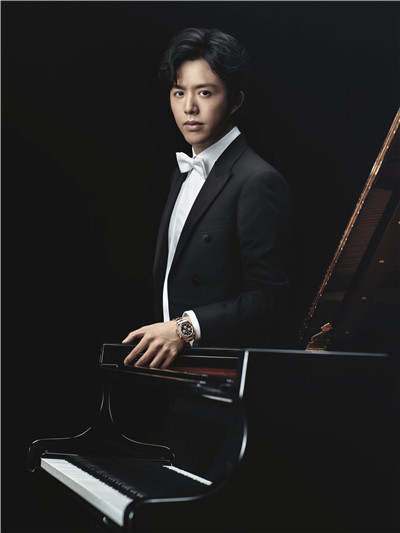 Pianist Li Yundi is considered one of the best interpreters of Chopin's music. [Photo provided to China Daily]
Li Yundi is both performing and conducting for the first time, which he says is helping him to play the music of his favorite composer authentically. Chen Nan reports.
You may know Li Yundi as one of the leading Chinese pianists, but he is about to take on another role.
The pianist will pick up the baton for the first time leading the Warsaw Philharmonic Orchestra for a five-city tour in China, which starts in Chongqing on Aug 29, followed by Guangzhou, Shenzhen, Beijing and Shanghai through September.
The tour will see Li and the orchestra play two Chopin concertos: Concerto for Piano and Orchestra No 1 in E Minor and Concerto for Piano and Orchestra No 2 in F Minor.
Li will give solo piano performances as well as conduct the orchestra.
"Of course, it's challenging because I have never done it before," says the 35-year-old. "I have to adjust my tempo while serving the two roles onstage. But the orchestra is very experienced and they soon understood my ideas."
The Warsaw Philharmonic Orchestra, which was founded in 1901 by Polish conductor and violinist Emil Mlynarski, is one of Poland's oldest and most prestigious orchestras. It has performed at the International Fryderyk Chopin Piano Competition since the contest was first held in Warsaw in 1927.
In 2000, when Li, then 18, became the first Chinese and the youngest winner of the competition, he was propelled onto the international stage.
It was the first time that the pianist collaborated with the established Warsaw Philharmonic Orchestra.