New version of 'Sound of Music' set for comeback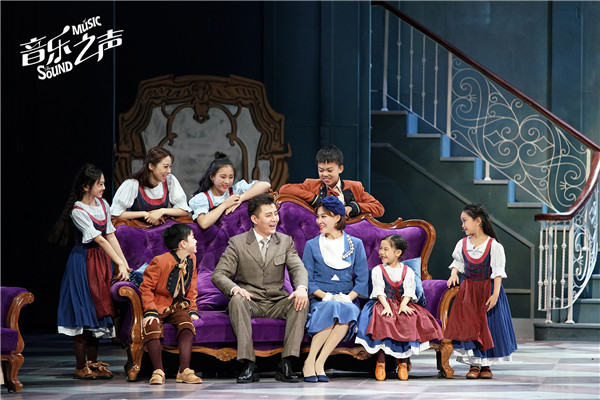 The Mandarin version of the musical The Sound of Music will be staged at Beijing's Poly Theater from Aug 18 to Sept 3. [Photo provided to China Daily]
The Mandarin version of the The Sound of Music will return to Beijing from Aug 18 to Sept 3, after its first tour of the country last year.
Premiered in July 2016, the musical, produced by Seven Ages, a Beijing-based company dedicated to adapting classical Western musicals into Chinese versions, has been staged more than 100 times and attracted over 100,000 people.
The Broadway show, based on the book The Trapp Family Singers, which was written by Maria Von Trapp about her real-life experiences and published in 1949, made its debut in 1959. With music by Richard Rodgers and lyrics by Oscar Hammerstein II, it won five Tony Awards, including Best Musical.
"For Chinese audiences, the story of The Sound of Music is classic. Everyone we have spoken to assures us that the story is very well-known and loved here," says Yang Jiamin, CEO of Seven Ages.
When the Oscar-winning film with the same title was screened in China in the 1970s, the movie, which was released by Twentieth Century Fox in 1964, was very popular, especially its songs, such as Do-Re-Mi and Edelweiss.
The Broadway production and the production by composer Andrew Lloyd Webber both toured China in 2008 and 2014, which expanded its Chinese fan base.
About two years ago, Cheng He, a Tsinghua University graduate and the director of the script of Seven Ages, who is credited with translating such classic Western musical productions as Cats and Mama Mia! into Chinese, translated the script and lyrics of The Sound of Music.
The company's audition of the actors, especially the seven children, attracted nearly 1,000 candidates.