Mongolian desert tale inspires dance drama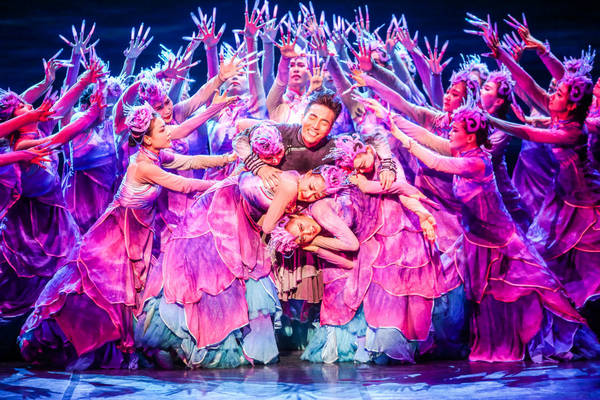 The dance drama Kubuqi focuses on the theme of environment protection. [Photo provided to China Daily]
When the dance drama Kubuqi, which is named after a large desert in North China's Inner Mongolia autonomous region, was staged at the Tianqiao Performing Arts Center in Beijing on Thursday, the audience was introduced to a lesser-known fable of the Mongolian ethnic group through folk music.
The fable is about a magical flower, which can cure diseases among the residents of Kubuqi, a place in Ordos. But after being saved by the flower, a man takes it away out of greed, an act that turns the area's beautiful land into a desert. His mistake also brings him trouble but no one wants to help him except a girl who helps the man make amends and the flower bloom again.
Performed by the Ordos Singing and Dancing Troupe, the dance drama aims to raise environmental awareness. It has been staged 20 times, attracting nearly 20,000 viewers, since it premiered at the Ordos Grand Theater a year ago. Its recent show in Beijing was to mark the 70th anniversary of the founding of autonomous region in August.