Exhibition of Chinese opera costumes in Greece boosts cultural relations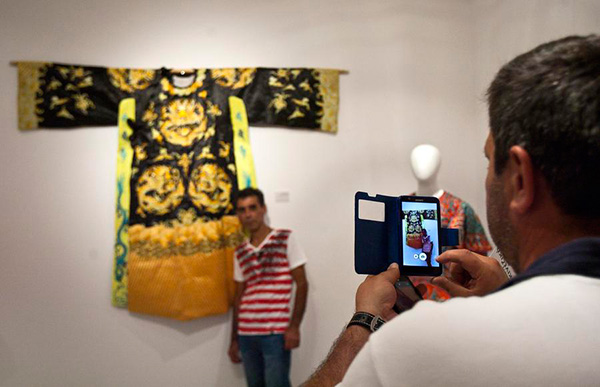 [Photo/Xinhua]
An exhibition of Chinese opera costumes was inaugurated on Thursday evening in the city of Elefsina, northwest of Athens, in a latest effort to enhance cultural relations between Greece and China.
The opening ceremony was attended by the deputy Party Chief of Hangzhou Ma Xiaohui, Chinese Ambassador to Greece Zou Xiaoli, Mayor of Elefsina George Tsoukalas and representatives of the municipality.
The exhibition, organized by the municipality of Elefsina in collaboration with the Chinese embassy in Greece, boosts the cultural cooperation established after the twinning of Elefsina and the city of Haicheng in China in 2014, officials said.
"This exhibition provides us opportunities for economic, cultural and educational cooperation," Ma told Xinhua.
On the Greek part, Tsoukalas praised the Sino-Greek ties. "Cooperation between cities, people and societies is a one-way path. We must strengthen the common points we have, and smooth out our differences," he said.
For the last three years, famous traditional Chinese operas perform during the Aeschylus Festival, the longest-lived arts event in Attica region.
"Hangzhou sent a Yue Opera troupe to perform in Elefsina last year, which is part of our cultural exchange programs," Ma said.
Addressing the ceremony, Ambassador Zou characterized the exhibition -- tribute to the Chinese opera -- as a gift that the Chinese people offered to the city of Elefsina.
"Chinese opera integrates history, literature, music, dancing, handcraft, martial arts. It is a gem of Chinese civilization," Zou stressed.
The exhibition features a selection of about 100 authentic costumes, photos and videos reflecting the most important types of traditional and modern Chinese Opera. They represent 20 types of Chinese operas from 17 provinces, according to Zou.